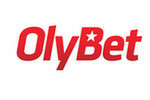 2nd Line Support
2000-2500
€/mėn.
Neatskaičius mokesčių
Online interview
Vilnius
- UAB "OLYMPIC CASINO GROUP BALTIJA"
Job description:
Incident management line are the people who are keeping an eye to make sure that all systems are constantly up and tech heart of our business is constantly beating with no pauses. If any incident is spotted, you will have to identify root cause and way of escalation to internal or external teams and proactively follow up until issue is resolved.
Responsibilities:
Be single point of knowledge of all upcoming maintenances as well as ongoing and resolved incidents/malfunctions, including current status of every ticket.

Monitor systems and network performance, follow up 1st line and backoffice escalations to detect incidents.

Identify incidents root-cause (incl reviewing logs) and further path of escalation to dedicated teams both inhouse and external.

Manage prioritisation of tickets and proactively follow up them until incident is successfully resolved, make sure that resolution is in line with internal SLAs. Escalate and raise awareness if resolution is going beyond SLAs.

Create incident reports when resolved and provide management with weekly/monthly overviews to identify weak areas and prioritise areas of improvement.

Operate within incident management software, manage incidents and maintenances dashboard

Nice to have: tune up and maintain automated monitoring system
Requirements:
Must have experience in using Chrome DevTools

Professional written and interpersonal communication skills

Great problem solving skills

Great sense of responsibility

1+ years of similar professional experience

Knowledge of common information technologies and systems
We offer:
Agile and fun team of professionals who goes the extra mile to secure the #1 position in the Baltics by always outperforming the competition in everything that we do. Plenty of employee benefits & perks, office in the centre of Vilnius and international team spirit is what is waiting for you.
Atlyginimas
2000-2500 €/mėn. neatskaičius mokesčių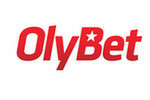 UAB "OLYMPIC CASINO GROUP BALTIJA"
UAB Olympic Casino Group Baltija – tarptautinė organizacija, didžiausios rytų Europos pramogų kompanijos, "Olympic Entertainment Group" dalis. Tai prestižinė, 6 šalyse sėkmingai veikianti įmonė, kurios veiklos sritis apima: kazino, lažybos, lošimų automatų salonai, e-kazino, sporto barų veikla. Stipriausia įmonės pusė - nepriekaištingas aptarnavimas ir aukščiausio lygio pramogų suteikimas klientams - tai nuolatinio darbuotojų žinių atnaujinimo bei kvalifikacijos kėlimo rezultatas.
See all ads of this company (4)