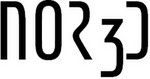 3D Visual Artist - Freelancer LT
Darbo pobūdis
We are looking for an experienced 3D artist with a strong portfolio of modelling and passion for making high-end architectural images to work remotely, but with possibility to join our team at Copenhagen office.
You have proven and successful experience in previous architectural visualization projects and have skills necessary to deliver successfully various scale projects. You have technical knowledge and ability to create high photorealistic exterior, interior visualization and you are confident with tight deadlines.

You are open and ready to learn new things, have modelling and postproduction high quality standards, enjoy working in a team but can be autonomous and take full responsibility of the project. You are a reflected, focused, and disciplined personality with proficiency English skills, written and spoken. You master 3ds max, Corona renderer, adobe package and similar software. Knowledge of Unreal Engine 4 or video editing is a plus.
Reikalavimai
Expectations about you:
Sharp eye on visual style and details

Great 3D modeling, preparation, and postproduction skills

Proficiency with 3DMAX, Corona

Proficiency with Adobe package and similar software.

Strong 3D animation skills.

Knowledge of Unreal Engine 4 or video editing.

Ability to multi-task and adapt easily to changes.

Confidence in following style guides, instructions, and critique feedback.

Comfortable working within multidisciplinary and international teams.

Commitment and right attitude during busiest periods

Experience managing projects and dealing with clients is an advantage.
Mes jums siūlome
Working goals:
Rising quality of render process and postproduction

Work well with a team sharing tasks

Expanding library

Daily basis:
Mood board setup

3D modeling, Texturing, Lightning and Rendering

Visual identity research

Building and managing content library

Drone videography and 3D assistance
Atlyginimas
800-1300 €/mėn. į rankas
Full time contract under Freelance billing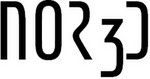 Image by nor3d
NOR3D is a studio, which focuses in visual storytelling by engaging design, fashion, and art. The studio was founded 2018 and it is based in Copenhagen, now opening branch in Vilnius.
If you see yourself as part of the studio and grow together, send your application, CV and portfolio in PDF format to and enter " 3D Artist - LT " in the subject field. The applications are reviewed on an ongoing basis.
If you have questions regarding the job position, you are welcome to contact Founder Mantas Vilkelis on tel. +45 53 65 28 33