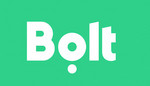 Job Description
We are looking for an ​Account Manager​ to join Bolt for Business. You'll be the face of Bolt for Business, working closely with key businesses, to meet their needs and understand how we can grow their business with us. B4B has big targets, the product is evolving, getting better and better and our ambitions are high - aiming for 10X growth in the next 12 months. To achieve that, we're looking for focused, hungry people, brimming with ambition and talent - just waiting for the opportunity to show us what they can do. In this role you'll get plenty of exposure to big business, you'll be integral to the smooth running of the relationship, meeting the needs of our clients.
Daily adventures:
Managing a portfolio of key clients, proactively contacting them and helping them

Replying to client queries, replying to emails, calls and solving their challenges

Creating account plans to grow volumes from existing clients

Preparing and managing the flow of accounting documents and materials

Assisting the sales team with onboarding and client management

Communicating with an international team to solve local issues

Delivering volume growth each month

To apply please visit our company career website:
If your experiences meet position requirements, we will contact you to discuss the position further.
Requirements
At least 2-4+ years of successful previous experience in account management

A self starter, keen, ambitious and hungry to get results

Proactive, organised and obsessed with details

Superb written and spoken communication skills in Lithuanian, English and Russian

Comfortable and experienced speaking with clients, dealing with issues and generating positive outcomes

Strong business sense and industry expertise

Demonstrable experience of up-selling and generating volume growth from existing clients
We offer
Your daily duties will have a meaningful impact on millions of people all over the world.You'll be surrounded by the most friendly, supportive colleagues you can imagine.
We don't care where you work from, as long as you get the job done!
As we grow, so will you! Bolt's fast-paced, challenging environment offers you great opportunities for professional development.
You'll always be kept informed. Our bi-weekly All Hands meetings bring our global teams together, ensuring we're all up to speed and moving forward as one.
Switching off is important! At Bolt, we like to work hard and play hard. Enjoy our fun team events, office snacks, free merch and more!
Salary
2000-3000 eur/mon. gross
+ Bonuses, Stock Options & Benefits. Depending on the level of experience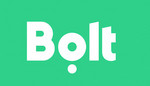 Bolt Service LT
UAB "Bolt Services LT"
"Bolt" – Europoje lyderiaujanti susisiekimo platforma, kurios pagrindinis tikslas – įperkamas, patogesnis ir patikimesnis keliavimas mieste. Kompanijos teikiamų paslaugų sąraše – pavėžėjimas ir mikromobilumą gerinantys elektriniai paspirtukai bei dviračiai, maisto į namus ir siuntų pristatymas. "Bolt" paslaugomis šiuo metu naudojasi daugiau nei 50 mln. klientų 40 šalių Europoje ir Afrikoje. Įmonė veikia pagal "Žaliąjį planą" ir yra įsipareigojusi mažinti savo automobilių paliekamą ekologinį pėdsaką, tad kiekviena kelionė su "Bolt" – draugiška aplinkai. Elektrinių paspirtukų nuomos, kaip ir "Bolt Food" maisto pristatymo paslauga teikiama aštuoniuose Lietuvos miestuose – Vilniuje, Kaune, Klaipėdoje, Šiauliuose, Panevėžyje, Alytuje, Marijampolėje ir Mažeikiuose.
information about UAB "Bolt Services LT"
2312 €
Avg. salary gross
(52% didesnis už LT vidurkį)
1-2 mln. €
Revenue 2020 y.
Distribution of employees by salary (before taxes):
25% earn up to 1623 €
25% earn 1623-1759 €
25% earn 1759-2335 €
25% earn more than 2335 €