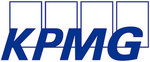 ACCOUNTING ADVISORY MANAGER
Are you an experienced IFRS professional who is willing to manage international projects & enjoys working with people?

Are you enthusiastic about helping businesses to progress and keen on consulting, creating and developing?

Join KPMG as a trustworthy advisor & help us to make a lasting impact on the world – transforming businesses, developing trust and confidence in markets and their economies.
Main objective of the Role is to manage IFRS conversion projects, working side by side with our clients from start till the successful implementation:
Prepare GAP analysis to identify differences & conversion options based on chosen accounting policies

Prepare conversion model, calculate the effect of IFRS conversion differences on financial statements including notes

Prepare for future IFRS reporting providing templates, accounting manual, trainings etc.

We aim to find a professional having:
Qualifications in IFRS accounting & at least 5 years of relevant experience

Project management, team management & consulting skills are considered as a significant advantage

Lithuanian & English language knowledge is a must
Our Offer consists of various financial & non-financial benefits, to name few:
--> Competitive rewards package
Monthly salary starting from 4500 Eur gross (final salary offer is subject to candidate qualification and professional experience)

Variable compensation program & yearly incentives

Private health insurance

Life insurance

--> Ability to manage personal life & work:
Flexible workplace (hybrid way of work) & work hours

5 additional firm paid days off

4 hours work days during summer Fridays

--> People & growth focused culture:
Professional trainings

Personal growth lectures

Extensive e-learning base

Wellbeing activities

Team of more than 200 friendly & helpful colleagues
Salary
From 4500 €/mon. gross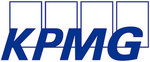 UAB "KPMG Baltics"
KPMG – pasaulinis audito, mokesčių ir verslo konsultacijų įmonių tinklas, veikiantis daugiau nei 145 pasaulio šalyse ir turintis daugiau nei  236 000 darbuotojų. Lietuvoje veikiame 26 metus, turime biurus Vilniuje ir Klaipėdoje. Esame talentingų, ambicingų, energingų ir beprotiškai smagių žmonių komanda. Jei mėgsti iššūkius, sieki įgyti patirties, nori mokytis iš profesionalų ir mėgsti komandinę dvasią – prisijunk prie mūsų!
See all ads of this company (5)
information about UAB "KPMG Baltics"
2815 €
Avg. salary gross
(85% didesnis už LT vidurkį)
5-10 mln. €
Revenue 2021 y.
Distribution of employees by salary (before taxes):
25% earn up to 1034 €
25% earn 1034-2250 €
25% earn 2250-3904 €
25% earn more than 3904 €