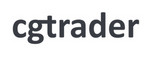 Accounting Associate
Online interview
Darbo pobūdis
CGTrader is the world's leading provider of 3D content. More than 300,000 customers globally, including more than 150 Fortune 500 enterprises, trust CGTrader to source and manage three-dimensional content. We have two core product lines: CGTrader Stock Marketplace that unites over 3.5M professional 3D designers, and CGTrader Arsenal, our end-to-end 3D product visualization platform, that empowers global e-commerce leaders to generate amazing product visuals and AR experiences using 3D models.
We are looking for Accounting Associate to perform daily accounting tasks that will support our Financial team.
Manage purchase invoices

Monitor payment process

Execute credit card and bank account reconciliation

Issue periodic sales invoices

Keeping track of debtors

Administer accounting documents and archive

Administer internal transactional data

Assist in control of business expenses

Assist in developing financial reports and preparing financial documents

Assist in improving accounting processes

Assist during audit procedures

Assist with payroll procedures

Cooperate with colleagues in tracking business equipment for accounting and tax purposes

Communicate closely with other team members and with the outsourced accounting company
Reikalavimai
Experience working in Accounting or a related field

Have a degree in Accounting, Finance or Economics

Proficiency with MS Excel

Problem solving and logical thinking skills

Trustworthiness and reliability

Attention to detail and accuracy of the work

Proficient at communicating in spoken and written English

Displaying an interest in up-to-date information in Finance field

Having good organizational skills

Ability to work together to reach organization's goals

Being creative and capable to develop ideas on how to improve financial processes
Mes jums siūlome
Work from anywhere - we only ask you to be reachable and connected

Annual education budget. Dedicated learning budget for courses, conferences, and other learning opportunities

Work from home equipment budget: set up your home office for productivity and convenience with a dedicated

WFH budget
Private health insurance, including well-being programs

Flexible working hours - manage your time as you see fit

Social events and team activities: team lunches, happy hours, company retreats, group activities to build better relationships within the team

Amazing office space in Vilnius with unlimited tea, coffee, biscuits, fruit, etc
Atlyginimas
700-1200 €/mėn. į rankas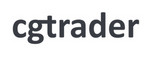 UAB "CGTrader"
We are a global 3D model marketplace operating in the rapidly evolving 3D industries like 3D printing and Virtual / Augmented reality.
informacija apie UAB "CGTrader"
3000 €
Vid. atlyginimas bruto
(97% didesnis už LT vidurkį)
1-2 mln. €
Pajamos 2019 m.
Darbuotojų pasiskirstymas pagal atlyginimus (neatskaičius mokesčių):
25% uždirba iki 1796 €
25% uždirba 1796-2720 €
25% uždirba 2720-3429 €
25% uždirba nuo 3429 €