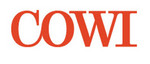 YOUR TASKS AND RESPONSIBILITIES
Handling of invoices and their processing;

Control over documentation, review and data transfer to ERP system;

Setting up new vendors and maintaining existing;

Handling of customer incoming queries;

Participation in monthly and quarterly closing;

Ensuring that COWI Group's policies and procedures are followed.
REQUIREMENTS FOR THE POSITION:
2 or more years working experience in Accounting;

Bachelor's degree in Business, Finance, Administration or related area;

Excellent written and spoken English;

Basic knowledge of Accounting and Finance;

Confident with the primary excel knowledge;

Attentiveness to details and appetite for variety of tasks;

Ability to work both independently and as part of the team.
COWI APPRECIATES COMMITMENT OF EMPLOYEES AND OFFERS:
Additional health insurance – we care about your health;

Periodic work from home - we understand the importance of work life balance;

Day off on your birthday – we care about your wellbeing;

Trips to COWI offices – we promote face-to-face interaction;

Employee secondment programs – we care about your international experience development;

Team building events - we want you to be happy in COWI.

Salary starting from 1300 Eur before taxes, but the final offer will be based on your competencies and experience - we believe in your superpowers.

INTERESTED?
We look forward to receiving your CV and application in English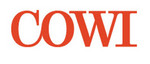 UAB "COWI Lietuva"
COWI is a leading consulting group within engineering, economics and environmental science that creates value for customers, people and society.

Join us in COWI Global Finance Services (GFS) in Vilnius and be part of finance team who supports COWI vision - to create coherence in tomorrow's sustainable societies.
information about UAB "COWI Lietuva"
2468 €
Avg. salary gross
(91% higher than LT average)
5-10 mln. €
Revenue 2019 y.
Distribution of employees by salary (before taxes):
25% earn up to 1770 €
25% earn 1770-2080 €
25% earn 2080-2708 €
25% earn more than 2708 €