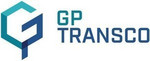 More about company »
Accounting Specialist
1085-1435
eur/mon.
Gross salary
Job description
Let me introduce myself. My name is Paulius Zaleckas. Five years ago, I decided to try my luck in logistics by joining GP Transco, a US based logistics/transportation company. Right now, I am looking for ambitious individuals to join my Accounting Specialist Team. No previous experience is needed as long as you can speak English well and thrive in a fast paced, constantly changing environment.
Requirements
Your duties will include but are not limited to:
Good knowledge of written and spoken English language;
Knowledge of Microsoft Excel;
Attention to details;
Thoroughness;
Resourcefulness in problem solving;
Experience with QuickBooks a big plus.
Detail oriented
Committed
Good at multitasking
Team person
Being able to work M-F, between 14:00-23:00 on a floating schedule (45 hours/week)
We offer
Competitive salary depending on results and experience.
Informal style of communication and management
environment that is constantly looking for great team
players and leaders to take.
Team building events.
Friday lunches.
Parking space.

Any questions?

Feel free to call/text me anytime after 10:00, skype me at paulius.zaleckas
Salary
1085-1435 eur/mon. gross salary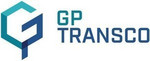 UAB "Islandijos grupė"
Division of GP Transportation




information about UAB "Islandijos grupė"
2550 €
Avg. salary gross
(98% didesnis už LT vidurkį)
500 tūkst.-1 mln. €
Revenue 2017 y.
Distribution of employees by salary (before taxes):
25% earn up to 1772 €
25% earn 1772-2289 €
25% earn 2289-2920 €
25% earn more than 2920 €