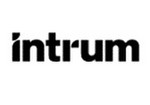 Accounting Specialist
Online interview
What you will be doing:
Handle day-to-day Accounts Payable tasks according to process flow, timelines and quality requirements

Ensure accurate invoice coding, vendor master data and approval process

Perform periodical reconciliation and internal control tasks

Assist and participate in month end close activities

Investigate and resolve issues related to invoice processing

Contribute on continuous improvement for Accounts Payable process
What you bring:
Professional experience within accounting or similar area would be an advantage

Knowledge of Navision/Exflow accounting system is beneficial

Good English language skills

Italian language would be an advantage

High degree of accuracy and attention to details

Integrity and ability to work in team, cooperate with others

Ability to work under limited supervision or individually
What we offer:
Salary range 1100-1700 Eur gross/month

Growth and development opportunities

Rewards and recognition for individual contribution

Career perspectives in a fast growing organization
Salary
1100-1700 eur/mon. gross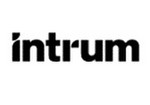 UAB "Manpower Lit"
"Manpower" Komanda Lietuvoje – personalo sprendimų profesionalai, kurie kasdien keičia Žmonių gyvenimus. Mes padedame kandidatams atrasti darbą, kuriame jie galėtų atskleisti savo potencialą, o įmonių vadovams pritraukti darbuotojus, kurie kurs verslo sėkmę. Mūsų komanda jau 15 metų prisideda prie darnios darbo rinkos kūrimo ir įvairaus dydžio įmonėms siūlo paieškos ir atrankos, laikino įdarbinimo, išdarbinimo, konsultavimo paslaugas. Nuolat augame ir esame pasiruošę mokytis iš naujo komandos nario bei kurti kartu.
See all ads of this company (43)