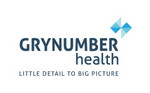 Accounting Specialist
Online interview
Job description
Purpose and scope:
The Accounting Specialist is responsible for maintaining day-to-day financial, accounting, and administrative tasks in order to support company operations and with the rest of the finance team to ensure company's financial health and operational efficiency.

Main Responsibilities:
Prepare and complete VAT tax returns and VAT invoice registers (iSAF), ensure their timely submission;

Prepare and complete other tax forms and periodical declarations according to applicable Lithuanian laws (Intrastat, Statistics);

Handle day-to-day Accounts Receivables tasks according to process flow, timelines and quality requirements;

Ensure accurate invoice coding, customer master data and approval process;

Perform periodical reconciliation and internal control tasks;

Investigate and resolve issues related to invoice processing, collect all necessary supporting documentation;

Assist and participate in month-end close activities;

Assist and participate in year-end close, provide support in auditing process;

Support in Import/Export procedures;

Perform other daily accounting tasks dedicated by Accounting Manager.
Main Requirements
Education in finance, accounting or similar area;

At least 2-3 years of experience in accounting;

Good knowledge of Lithuanian GAAP and tax laws (VAT, CIT, PIT, etc.);

Fluent in English and Lithuanian;

Great communication and teamwork skills;

Experience of working with Business Central would be an advantage.
What we offer
Work life balance
Flexible work hours
Remote work possibility
Other
Phone for personal usage
Computer for personal usage
Frequent training
Full-time position with valuable work experience and excellent working conditions in an international environment;

Continuous improvement of professional knowledge and career opportunities;

Working in the team of pharmaceutical business professionals having more than 20 years of experience in the industry;

Gross salary range from 1500 - 2000 euro. Gross salary will be based on your qualifications, competencies and professional experience.
Salary
1500-2000 eur/mon. gross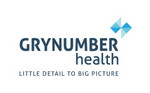 UAB "GryNumber Health"
GryNumber Health is a Group of pharma and diagnostics companies with many years of experience and a passion for delivering innovative treatments and modern healthcare solutions to patients in need.

Group focuses on specialised treatment areas and introduces state-of-the-art medications, medical devices and medicalised food supplements to the divergent markets. The business evolves to research and development of cutting edge diagnostics and treatment technologies in the fertility field with further commercialisation.

GryNumber Health Group is involved into internation business and environment with direct partnerships globaly in the EU, USA, Japan among others.