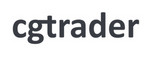 Administration specialist
Online interview
The 360 View of Your Challenge:
Resolving administrative problems and forwarding suggestions for improvement to the Operations Manager

Preparing and filing forms and other documents

Creating and updating databases and records for personnel, IT equipment, and other data (physical and digital)

Carrying out administrative duties such as filing, typing, copying, binding, scanning, etc.

Managing reception area and look after visitors

Managing, tracking, and making orders for office equipment when necessary

Maintaining stock lists and ordering office supplies as needed

Sorting and distributing incoming post and organizing and sending outgoing post

Assisting in planning and arranging events

Oversee and support all administrative duties in the office to ensure that office is operating smoothly

Handling sensitive information in a confidential manner

Anticipating the needs of others in order to ensure their seamless and positive experience

Ensuring company's policies are properly implemented, up to date, and followed, incl. health and safety policy

Communicating with various office service providers
You'll fit right in if you have...
You have strong verbal and written communication skills in Lithuanian and English

Proficiency with Microsoft Office and Google Programs

You are an organized person with strong attention to detail

Willingness to learn

You are able to work to tight deadlines, prioritizing and multi-tasking

Effectively and efficiently to manage conflicting workloads

You are confident, friendly and you can stay calm under pressure

Work experience in an administrative/office management role would be an advantage
Our perks go beyond great compensation:
Annual education budget. Dedicated learning budget for courses, conferences, and other learning opportunities

Work from home equipment budget: set up your home office for productivity and convenience with a dedicated WFH budget

Private health insurance, including well-being programs

Flexible working hours - manage your time as you see fit

Social events and team activities: team lunches, happy hours, company retreats, group activities to build better relationships within the team

Additional vacation days during summer
Salary
700-1000 eur/mon. net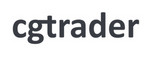 UAB "CGTrader"
We are a global 3D model marketplace operating in the rapidly evolving 3D industries like 3D printing and Virtual / Augmented reality.
information about UAB "CGTrader"
3370 €
Avg. salary gross
(2X higher than LT average)
3-5 mln. €
Revenue 2020 y.
Distribution of employees by salary (before taxes):
25% earn up to 1932 €
25% earn 1932-3008 €
25% earn 3008-4125 €
25% earn more than 4125 €