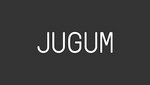 ABOUT
JUGUM client - MANCANWEB, digital/creative agency. In Mancanweb every employee is treated as unique from personality, background, experience and point of view. Here, you'll be encouraged, empowered and challenged to be your best self. You'll work with dynamic colleagues - experts in their fields - who are eager to share their knowledge with you. We live Agile mindset and each of us inspire and help each other to reach potential and soar to new heights. Every day, you'll have new and exciting opportunities to make life brighter for our Clients - who are at the heart of everything we do.
Responsibilities
About the role
At the moment we are expanding our team and looking for Web Project Manager who will be responsible for managing multiple web projects and digital initiatives from unique promo user experience projects to e-commerce and custom web platform projects. You will act as a key person communicating with the customers and engaging with a team to drive delivery. The role requires a capable decision maker who works closely with marketing stakeholders, business unit stakeholders and digital teams to develop innovative, client-focused digital solutions to meet business needs.
Job Responsibilities:
Manage multiple web development projects of different scale;

Gather customer requirements;

Act as product owner, responsible for product backlog;

Facilitate task distribution among team members;

Ensure timely deliverables, within the budget.
Requirements
Qualifications / Skills:
Balance of technical knowledge and business acumen;

Customer first, ABCD thinking mindset;

Proactive, self-starter with excellent project management skills and ability to manage multiple tasks effectively;

Strong understanding of web project development, best practices and trends, including landscape of different CMS;

Excellent communication skills with the ability to engage, influence, and inspire partners and stakeholders to drive collaboration and alignment;

High degree of organisation, individual initiative, and personal accountability.

Education and Experience:
Bachelor's degree and 3 years of web project development experience;

Excellent English language skills both written and verbal;

Experience in iterative project management, understanding of Agile principles;

Experience with JIRA and Confluence.
Salary
1400-2000 eur/mon. net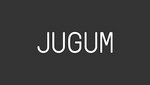 UAB "Jugum"
JUGUM – esame KARTU su Jumis!

Jugum – tai profesionalios personalo paieškos, atrankos bei nuomos paslaugos.

Dirbame kartu su kandidatais ir klientais ne tik atrankos metu, bet ir jai pasibaigus.

Specializuojamės ir kaupiame patirtį IT ir technologijų srityje. Tuo esame išskirtiniai partneriai klientams bei pagalbininkai ieškantiems ar norintiems pakeisti esamą darbą.

Tikime, kad teikdami tik kokybiškas paslaugas, galime tobulėti ir būti naudingi, siekti naujų tikslų bei tapti stipriausia personalo sprendimų įmone teikiančia kompleksines paslaugas verslo partneriams.