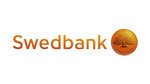 More about company »
Agile Product Owner for GDW Risk Management Team
Job description
Risk Management team in Group Data Warehouse Value Stream is responsible for delivery of data warehouse analytical services and data for various risk management functions in Swedbank, including mainly services for Credit Risk, Market Risk and Anti-Money Laundering areas.
In your role as Agile Product Owner (APO), you will be responsible for what to build and to maximizing the value of the investment opportunity and the work of the cross functional teams.
Your duties comprises:
Assessment of investment opportunities and identifying minimum viable products (MVP) and its features in collaboration with CFT.
Ensure that agreed investments opportunities and MVPs from the value stream roadmap are delivered.
Communicating the product vision and backlog items to stakeholders.
Expectation management towards stakeholders, including estimations for delivery scope and delivery date.
Responsibility to assure that product backlog has maximal value to users and customer and has healthy balance between new functionality, maintenance and life cycle related topics.
Ensure that the IT services and assets handled by the CFT is properly maintained and that life-cycle aspects are included in prioritization
Ensure that services delivered are in alignment with Business Domain Architecture, Swedbank Target Architecture and strategies
What you need to succeed
The ideal candidate has/is:
Good understanding of Business Intelligence and Data Warehousing
Communication management skills
Good analytical skills
Stakeholder management experience
Self-driven, gives and takes responsibility
Collaborative
Proficient in oral and written English
A relevant university degree
Good in structured way of working
Good understanding of software development processes.
What you may have worked with previously
Team lead or manager within IT, business area or group function
Program manager or experienced project manager,
preferably within the area of Business Intelligence
IT and BI development and maintenance
IT or Business Services Business Analyst
Potential next steps in your career after this job
CPO
Team Manager
Other managerial roles
Why work with me/us
We are a team, driven by achieving this vision, and we are highly results driven. Our team has just started the journey to be Agile and we are learning every day.
In order for Swedbank to reach the wanted position, our analytical and data management capabilities will be critical. Group Business Intelligence is driving the development of these capabilities within the bank. Having a BI infrastructure that effectively support the whole Group will therefore be a key ambition for us.
Working for Group BI, you are supposed to deliver on commitments, work in a cooperative way, enable other parts of the bank to succeed and feel accountable for making sure that Swedbank can become an analytically driven organization.
Please note if you are employed in Latvia, salary for this position starts from 3350 EUR gross i.e. before taxes.*
In Swedbank salary offer for the final candidate is determined based on the predefined salary ranges for the position, and depends on the level of competence and experience of the candidate. Salary is one part of the overall remuneration including variety of other benefits and many opportunities provided by Swedbank.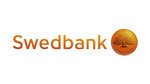 Swedbank
Swedbank is the bank for the many people, households and businesses. As an employer we favor inclusion, support workforce diversity and are leading in gender equality. We welcome all applicants regardless of gender, ethnicity, religion or other conviction, age, gender identity or expression, sexual preference, or disability.

We are looking for employees who share our values - open, simple and caring - and want to contribute to enabling people, businesses and the society to grow. If you have ambition and share our attitude, you will find many challenges here. At Swedbank you have possibilities to grow. It is your drive and commitment that determine how you develop.
Information about Swedbank
2240 €
Avg. salary gross
(74% didesnis už LT vidurkį)
Distribution of employees by salary (before taxes):
25% earn up to 1232 €
25% earn 1232-1718 €
25% earn 1718-2692 €
25% earn more than 2692 €
Company manager: Dovilė Grigienė