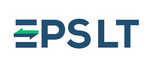 APP ADMIN
2500-3600
€/mėn.
Neatskaičius mokesčių
Key tasks:
Maintenance and administration of IT software applications

Systems monitoring (Nagios, Cacti tools used), ensuring stability and availability

Installation of new systems / upgrade of existing systems (Octopuss Deploy) in cooperation with project teams

Management of related support processes
Professional requirements:
At least 2 years of hands on experience in IS administration

Experience with Microsoft IIS configuration

Knowledge of TSQL, Batch script, XML, JSON languages

At least 1 year of hands on experience with MS SQL database administration

Good organizational and time management skills, excellent attention to details

Capability to take ownership of your work

Technical and analytical thinking
What we are offering:
Opportunity to grow with the company within a dynamic and ever evolving fintech environment.

Possibility to further develop your competencies and skills

Flexible working hours and possibility to choose the working environment that suits you.

A collaborative and supportive team where you can create and implement ideas

A salary that reflects both qualification and experience
Atlyginimas
2500-3600 €/mėn. neatskaičius mokesčių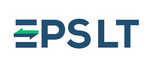 UAB "EPS LT"
EPS LT has solid experience in providing payment transaction services for the biggest retail clients across the Baltic region, Ukraine, Poland, Ireland, Romania. Starting from year 2005 company is developing and managing payments solutions that foster the expansion of our clients' business.

If you want to learn and understand how payment solutions can empower our clients' business – join our ambitious Team.
See all ads of this company (4)
informacija apie UAB "EPS LT"
2934 €
Vid. atlyginimas bruto
(93% didesnis už LT vidurkį)
3-5 mln. €
Pajamos 2021 m.
Darbuotojų pasiskirstymas pagal atlyginimus (neatskaičius mokesčių):
25% uždirba iki 2239 €
25% uždirba 2239-2722 €
25% uždirba 2722-3471 €
25% uždirba nuo 3471 €