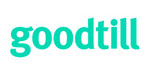 More about company »
Job description
GoodTill, a fast growing, intuitive iPad POS till system and business retail management platform is looking for an app developer to join their growing app development team.

The role is semi-remote, giving you an opportunity to work and manage your time flexibly, with occasional fully-paid travel to the GoodTill offices in London (Farringdon) and Luton, Bedfordshire, UK.

Job description:
Create new and maintain existing GoodTill systems
New feature development and integrations, including third party implementation.
Requirements
Technologies:
Javascript,
Ionic,
Cordova,
websocket,
webpacks,
java ir objective-c/switf for native functionality,
HTML,
CSS/SCSS,
node.js,
gulp,
php/Laravel/Vagrant (backend is based on these technologies),
git for code versioning,
most apps are running under ionic1 with angularjs however the process for migration to ionic 4 with angular 7 is in progress
We offer
We offer:
Remote work with flexible hours
Long term, permanent position
You will be a valued part of fast growing company, working with a team of exceptionally talented developers
Creative challenges and using your own initiative - a results-focused atmosphere
Paid holidays and other social security arrangements

Salary:
Flexible, depending on experience, up to eur annually plus multiple bonuses.
Salary
2500-3000 eur/mon. net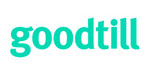 Good Till
Goodtill is one of the most intuitive and affordable iPad compatible POS systems packed with industry leading features to manage your business with ease.