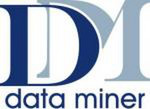 More about company »
ASSISTANT CONFERENCE COORDINATOR
Job description
The suitable candidate must be able to assist executing 6-8 annual leading conferences with 200-600 participants each dedicated to experts attending to learn, share experience and network with one another.
We do value personalities, but a few requirements have to be met for the position:
Sense of responsibilities and organization

Outstanding synthesis and writing capabilities in English AND Russian

Close to perfection in MS Office

Excellent communication at all levels of the organization

Out-of-the-box / Creative mindset and Entrepreneurial / Intrapreneurial spirit

Basic project management skills including planning and personal time management

Comfortable with the business environment, a conference organizer assistant should:
Invite and manage a faculty of internationally recognized top-notch speakers / presenters

Assist to select and compile speech propositions from high level practitioners into a comprehensive "value-packed" agenda

Be the center point of sales including assisting in attendees ticketing process

Be able to juggle multiple projects at a time

Help smoothly run the event on site

Some of our conferences: TestCon Moscow, Big Data Conference Moscow, DevOpsPro Moscow.
So if you feel that this is your dream job, then send us your CV with photo and short cover letter. Salary 600-900 euro (netto).
Salary
600-900 eur/mon. net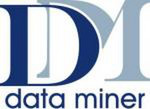 UAB "DATA MINER"
Dešimtus metus Lietuvoje sėkmingai veikianti vadybos ir informacinių technologijų (IT) mokymų centras. Atsidavimas darbui, profesionalus projektų įvykdymas bei kūrybiškas požiūris į iškylančias problemas - tai vertybės, kuriomis vadovaudamiesi įgavome stambiausių Lietuvos kompanijų bei valstybinių organizacijų pasitikėjimą. Organizuodami konferencijas Lietuvoje bei užsienyje pasigedome TAVO pagalbos ir ieškome