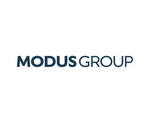 Automotive International Purchasing Manager
Kas mes tokie ir ko ieškome?
Modus Group story began in 1993 in Lithuania. During 27 years, the company has grown to a successful international business currently operating in 12 European countries. We mainly focus on three areas of activity: renewable energy (Green Genius), mobility services (CityBee) and automotive business. Today we unify 14 automobile brands, including Porsche, Bentley, BMW, Fiat, Maserati and other world-renowned names of car industry. Our automotive teams are also operating in Latvia and Belarus. In 2020 we sold more than 22 thousand units of cars. While growing business and looking for new opportunities, Modus Group follows its strategic guidelines: investing into the future, trusting green and working smart.
Modus Mobility is comprised of shared mobility and European automotive trade businesses. Do you share the same passion for vehicles and dream of working in an international environment within a fast-growing business? Then join our fun-loving automotive trade team.
Currently, we are looking for experienced International Purchasing Manager – a persistent, positive and ambitious person, who believes in cars, gets along with people and is always ready to achieve more.
Your key responsibilities would be:
Management of purchase and sales processes

Relationship management with existing suppliers herewith active search of new ones

Suppliers data base management

Negotiations, contracting, qualifying and analyzing suppliers for assigned goods by price, terms and conditions, delivery and quality

Offers preparation to sales team, closing deals with suppliers

Handling all processes within supply chain from ordering till delivery

Generating ideas and proposals how to improve the purchasing processes
Iš tobulo (-s) kandidato (-ės) mes tikimės:
To be our perfect fit we expect you to:
Have at least 5 years relevant experience in international purchasing, active sales or export

Demonstrate good communication and negotiation skill

Be goal-oriented person, who is driven by challenges and passionate by victories

Enjoy working in dynamic environment, problem solving skills often within tight time frames

Have ability to perform multiple tasks and to easily switch between long-term and short-term priorities

Be proactive and able to take initiatives, set priorities, take ownership of assigned projects

Be able to travel frequently across a region

Be fluent in English

Other languages such as Polish, Russian would be considered as an advantage
Kas tavęs laukia prisijungus prie mūsų:
Here is what to expect from the day you join our team onwards:
Competitive pay and a package of additional benefits

Various training and development programs – all designed to suit your pace and needs. By the way, a network for sharing knowledge and best practices among colleagues and experts from different sectors and countries are always hand-reachable

Career opportunities within the businesses of Modus Group – no country is too far, no business is unfamiliar, no position is too high

And most important – freedom to think outside the box, create and implement your ideas
Salary
1900-4300 eur/mon. gross
Based on results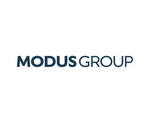 Modus Group
Modus Group istorija prasidėjo 1993-aisiais Lietuvoje. Per daugiau nei 28 metus bendrovė išaugo į sėkmingą tarptautinį verslą. Šiandien įmonių grupė veikia jau devyniose rinkose: Lietuvoje, Latvijoje, Estijoje, Lenkijoje, Nyderlanduose, Ukrainoje, Baltarusijoje, Italijoje ir Ispanijoje. Pagrindinės Modus Group veiklos sritys: atsinaujinanti energetika (Green Genius), mobilumo paslaugos (CityBee) ir automobilių prekyba. Įmonių grupė atstovauja 14 pasaulyje gerai žinomų automobilių prekės ženklų, tarp jų Porshe, Bentley, BMW, Fiat, Jeep, Maserati ir kt. Nuolat ieškodami plėtros galimybių ir augindami verslą, vadovaujamės strateginėmis gairėmis: investuojame į ateitį, tikime tvarumu ir dirbame išmaniai (investing into future, trusting green, working smart).