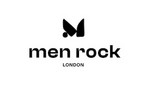 B2B Europe Sales Manager
Nuo 2000
€/mėn.
Neatskaičius mokesčių
Darbo pobūdis
The role
We are searching for a results-driven Sales Manager to work with the men's grooming brand, Men Rock. The primary focus of this role is to actively seek out and engage customer prospects. You should be a dynamic self-starter with 3+ years' experience in sales, ideally with a good understanding of the beauty/cosmetics industry.
Responsibilities
Present, promote and sell products using solid arguments to existing and prospective customers

Perform cost-benefit and needs analysis of existing/potential customers to meet their needs

Establish, develop, and maintain positive business and customer relationships

Expedite the resolution of customer problems and complaints to maximise satisfaction

Achieve agreed upon sales targets and outcomes within schedule

Coordinate sales effort with team members and other departments

Analyse the territory/market's potential, track sales and status reports
Reikalavimai
Requirements
Proven work experience as a Sales Manager

Excellent knowledge of MS Office

Ability to build productive business professional relationships

Highly motivated and target-driven with a proven track record in sales

Excellent selling, negotiation and communication skills

Prioritising, time management and organisational skills

Ability to create and deliver presentations tailored to the audience's needs

Relationship management skills and openness to feedback

Bachelor's degree in business or a related field
Mes jums siūlome
What you'll get
Competitive salary and commissions

Great exposure and ability to impact a growing male grooming business

Flexible Working – ideally we are looking for someone on a full-time basis, but more flexible arrangements are also possible.
Atlyginimas
Nuo 2000 €/mėn. neatskaičius mokesčių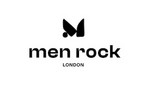 UAB "MEN ROCK EU"
If you are looking for an exciting challenge in sales and would love to achieve great results in the men's grooming & cosmetics industry, this position could be the one for you! Men Rock is UK designed and produced product.