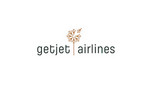 More about company »
Base Maintenance Project Manager
Job description
Ensure budget and delivery schedule (MS PROJECT) is maintained

Work closely with Procurement, Logistics, MCC, Engineering and Planning teams

Understand the maintenance production flow for each aircraft at base maintenance

Understand and coordinate requirements and delivery schedule

Provide project status to all relevant departments to ensure accomplishment of the work scope

On a daily basis understand status of the each aircraft at base maintenance

Coordinate the check and sign-off of a planned/estimated billable man-hours (NRC)

Strive for continuous process improvements and increasing efficiencies in execution and delivery

Review daily performance and progress on aircraft to determine if any alteration to the plan and schedule is necessary and to ensure that tasks are completed within budgeted and on-time.
Requirements
Be able to operate with minimum direction and supervision

Strong verbal and written skills communication skills (ENG, RUS)

AMMM aircraft maintenance, modification, or operations knowledge

Fleet management & analytic experience

Organizational (IMS/IMP), administrative, analytical, and planning skills (MS PROJECT)

Prior experience managing complex activities/projects

CAMO experience

Familiar with mod/production operations
We offer
Competitive salary based on market value;
International and friendly environment;
Challenging tasks and wide range of responsibilities;
Possibility to develop professionally;
Take part in a unique and fast-growing company.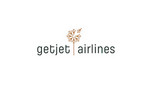 UAB "GetJet Airlines"
UAB "GetJet Airlines"
GetJet Airlines is an IOSA registered, well established ACMI and charter airline, which is headquartered in Vilnius, Lithuania.
Our business model is evidently different from that of conventional airlines, but it is a difference we are proud of. Because of who we are, we can offer our employees a working environment that is dynamic and flexible, with a plenty of learning opportunities, as well as tremendous respect for experience.
We also take pride in our continuous strive for horizontal management, where every opinion is heard and valued. In addition to all that, we offer superb working and living conditions at holiday destinations, flexible hours, seasonal contracts and salaries that are above the industry average.
We are proud to be an ambitious and extremely rapidly growing company, where youthful enthusiasm meets well-weighed experience.
Among our clients are some of the world's leading airlines such as Finnair, LOT, Tunisair, TAP and many others. The company's current fleet consists of Boeing 737-300s and 400s, Airbus A320s and a wide-body A330. In 2018, GetJet Airlines generated €52.41 million in revenue with a stable 12% profit margin.
Whether you were born with the aviation bug or are only now realizing you might have caught it, we'd love to hear your story and hope you can join our remarkable team.
We are always looking for new blood, so even if you do not see a relevant position listed, do not hesitate to send us your CV and a few lines on why you would like to join our team and where would you see yourself.

informacija apie UAB "GetJet Airlines"
2736 €
Vid. atlyginimas bruto
(2X higher than LT average)
>100 mln. €
Pajamos 2019 m.
Darbuotojų pasiskirstymas pagal atlyginimus (neatskaičius mokesčių):
25% uždirba iki 1487 €
25% uždirba 1487-2081 €
25% uždirba 2081-3296 €
25% uždirba nuo 3296 €