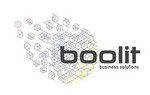 UAB "Boolit" offers job:
UAB "Boolit"
We are professional team that offers assistance in all matters related to the proper business management consulting and system selection. Before we start to cooperate, we perform a detailed analysis of the company's activities, that is why we say that we can offer solutions according to your needs.

We only offer top quality services. We not only do development of systems, but also analysis, consulting, training and programming.