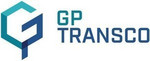 Capacity Manager - Load Planner (US) (experienced)
Job description
GP Transco is a United States-Based logistics and transportation company that has grown over 200% in the past three years. At this time, we are looking for ambitious individuals to join our Capacity Team as a Capacity Manager. Currently we are hiring experienced employees with same role skills in the US market.
Optimal Candidate
You are a team player that we can trust with multitasking and fast-paced decision making. Communication and persuasion are your passion, and you enjoy a dynamic workplace where new challenges come each day. You are very comfortable speaking English, handle stress well and you are ready to communicate with our customers and spot market brokers at the same time building relationship and seeking your goals.
Your Main Duties
Taking care of your assigned state, and make sure all trucks are covered with our contracted or spot pre-book shipments.

Reporting any required information to your manager.

Building relationship with spot market brokers, providing excellent customer service and assuring 100% coverage of our contracted freight.

Being able to work from 14:00 to midnight.

Huge advantage if you already have spot market contacts portfolio which you could use in GP Transco.

You will not be dealing with drivers!

What we offer?
A competitive salary depending on experience and performance.

An informal style of communication and an open door to management.

Outstanding growth opportunities with one of the fastest-growing logistics companies in the United States.

Other Perks
Free parking

Work outings

Private health insurance after 2 years

Gym compensation after 6 months

Interested or have questions?
Please contact HR Director Indre +37065881705.
Salary
1600-2250 €/mon. net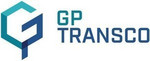 information about GP Transco LT, UAB
4707 €
Avg. salary gross
(3X higher than LT average)
3-5 mln. €
Revenue 2022 y.
Distribution of employees by salary (before taxes):
25% earn up to 2908 €
25% earn 2908-4126 €
25% earn 4126-5153 €
25% earn more than 5153 €