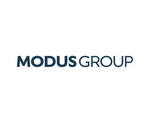 Citybee Car Fleet Manager Assistant
Job description
Bzzz, the story of CityBee, a shared mobility company, started back in 2012 in Lithuania. After 8 years, we have become a leading car-sharing company in Central and Eastern Europe (CEE). Today we operate in 3 countries: Lithuania, Latvia, Estonia. CityBee has over 5.5 thousand vehicles (including cars, vans, e-scooters and bicycles) in its fleet and more than 600 thousand users. Our main goal is to simplify everyday life by offering innovative urban mobility, in this way reducing urban congestion and CO2 emissions. Thanks to CityBee services, there are up to 15 thousand less cars in the streets and parking lots since one shared car replaces 12 privately owned cars! Are you also driven to build convenient, green and stylish urban transportation powered by the best technology? Then hop-in!
As a Citybee Car Fleet Manager Assistant you will be responsible for:
Administration of Citybee Squad group.

Coordination of Citybee Squad members.

Organization of competitions and award competition winners.

Inspection and verification of the reports.

Improvement of Citybee Squad processes.

Organization of Citybee Squad group events.
Requirements
To be our perfect fit we expect you to:
Have experience in communication or event management 1+ years.

Have basic understanding of car repair process.

Be interested in cars, logistics and fleet management.

Have driver's license.

Be well organized and attentive to details.

Have from ZERO to HERO project management approach.

Have less BLAH BLAH more DO approach.

Have a positive "can-do" attitude.
Benefits
Here is what to expect from the day you join our team onwards:
Competitive pay and a package of additional benefits.

Various training and development programs – all designed to suit your pace and needs.

By the way, a network for sharing knowledge and best practices among colleagues and experts from different sectors and countries are always hand-reachable.

Career opportunities within the businesses of Modus Group – no country is too far, no business is unfamiliar, no position is too high.

And most important – freedom to think outside the box, create and implement your ideas.
Salary
From 848 eur/mon. gross
+ KPI based Bonus + Citybee benefit package!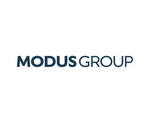 Modus Group
"Modus Group" istorija prasidėjo 1993-aisiais Lietuvoje. Per 27 metus bendrovė išaugo į sėkmingą tarptautinį verslą. Šiandien įmonių grupė veikia jau 12 Europos rinkų. Pagrindinės "Modus Group" veiklos sritys: atsinaujinanti energetika ("Green Genius"), mobilumo paslaugos ("CityBee") ir automobilių prekyba. Įmonių grupė atstovauja 14 pasaulyje gerai žinomų automobilių prekės ženklų, tarp jų "Porsche", "Bentley", "BMW", "Fiat", "Jeep", "Maserati" ir kt. Nuolat ieškodami plėtros galimybių ir augindami verslą, vadovaujamės strateginėmis gairėmis: investuojame į ateitį, tikime tvarumu ir dirbame išmaniai (investing into future, trusting green, working smart).
information about Modus Group
9954 €
Avg. salary gross
(7X higher than LT average)
3-5 mln. €
Revenue 2019 y.
Distribution of employees by salary (before taxes):
25% earn up to 2851 €
25% earn 2851-3843 €
25% earn 3843-5101 €
25% earn more than 5101 €