DARBO RINKOS LYDERIS 2022
Tarp TOP 30 Lietuvoje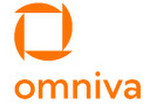 Communication and ESG Manager
3200-3500
€/mėn.
Neatskaičius mokesčių
Darbo pobūdis
We are looking for a person to plan and run the areas of Communications and ESG for OMNIVA LT, with the aim to build and strengthen the company´s reputation as innovative and responsible thought leader in the market. More precisely, the responsibilities include:
Developing, implementing and measuring OMNIVA´s internal and external communication plans, activities, messaging towards all key stakeholders
Establishing needed communications routines and smart channel mix (internally and externally) that best delivers on the set strategy and goals
Being responsible for a small team
Planning and executing communication and sustainability activities in co-op with local organisation as well as on Baltic level, while being a partner for the local management team
Day to day activities include: working with journalists both pro- and reactively, being responsible for the company´s social media strategy and channels, defining and implementing to-the-brand internal culture and related communication activities to ensure internal info flow and engagement, helping with customer communications (newsletters, etc)
Also needed: active participation in Baltic level co-op, ideation, and potential common activities – bringing in know-how, being open to functional tasks across the region
Training and coaching company´s spokespersons, leaders
We expect you to have:
At least 5 years experience in strategic + tactical communications
In-depth knowledge of communication practices and techniques that you can bring to the company
Hands on traditional as well as social media management experiences
Willingness to make a greater impact, previous experience or willingness from working with sustainability is clearly an advantage
The ability to develop and maintain collaborative relationships both within the company and with other companies in the group
Strong knowledge of Lithuanian society and media
Positive energy 😊, strong self leadership and drive
An understanding of how to navigate in a matrix organization, motivation to work cross borders
What do we offer:
A healthy organizational culture. We regularly conduct this and other employee satisfaction surveys, the results of which are then translated into real action to improve employee well-being
A highly supportive environment for professional growth, where you will discover many opportunities to learn and progress both horizontally and vertically in your career
The opportunity to use and grow your experience, to realize your vision and to contribute to creation of valuable processes and happy workplaces by us
Health insurance, the opportunity to choose where to exercise at a good discount and to send your parcels almost free of charge via OMNIVA post offices
Flexible working hours and the possibility to work in a hybrid way.
Atlyginimas
3200-3500 €/mėn. neatskaičius mokesčių

DARBO RINKOS LYDERIS 2022
Tarp TOP 30 Lietuvoje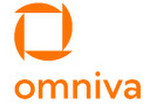 UAB "Omniva LT"
Valdydami didžiausią 420 paštomatų tinklą šalyje, Lietuvos gyventojų nuomone, esame pirmasis pasirinkimas siųsti arba gauti siuntas paštomatais. Mūsų komanda prisideda prie spartaus e. komercijos augimo, kurdami ir vystydami inovatyvius sprendimus, skirtus gerinti verslo patirtį prekiaujant internetu, bei vartotojų džiaugsmą, apsiperkant internetu.
See all ads of this company (18)
informacija apie UAB "Omniva LT"
1929 €
Vid. atlyginimas bruto
(27% didesnis už LT vidurkį)
20-30 mln. €
Pajamos 2021 m.
Darbuotojų pasiskirstymas pagal atlyginimus (neatskaičius mokesčių):
25% uždirba iki 1358 €
25% uždirba 1358-1613 €
25% uždirba 1613-2013 €
25% uždirba nuo 2013 €