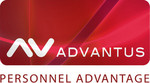 Communications and Public Relations Manager
Online interview
Job description:
Our client is an international non-for-profit public organization uniting harm reduction activists and organizations from Central and Eastern Europe and Central Asia. Its mission is to actively unite and support communities to ensure the rights and freedoms, health, and well-being of people who use psychoactive substances.
Communications and Public Relations Officer will be responsible for these day-to-day activities:
Oversee and implement the organization's communication strategy in accordance to advocacy targets;

Employ effective communications to support organization's mission delivery and increase the effectiveness of promotion and technical support;

Lead the implementation of a comprehensive communication plan to support organization's strategic objectives, program delivery, branding and organizational development;

Coordinate organization's key messaging/communications products and communications channels (website, listserv, social media etc.);

Develop and maintain relations with media to ensure organization's presence in media and coverage of key harm reduction and human rights issues.
Requirements:
Degree in Communications, Marketing or a related field;

Extend experience of media content development (written article, video product, PR rpoducts);

Experiecne and skills in organising media/public awareness or advocacy campaign through different media;

Strong verbal and written communication skills including media relations, briefings, meeting facilitation and presentations;

English and Russian language speaking and writing skills;

Flexibility, adaptability and a commitment to work within an international team;

Understanding of the non-profit/NGO world, including reporting, timetables and deadlines working experience within the NGO, especially international, would be a strong asset;

Excellent computer skills, MC Office, Powerpoint (video production and editing is an asset);

Tolerance and comfort working with diverse communities (people who use drugs, sex workers, men who have sex with men and other.).
The Company offers:
An international working environment with a potential for professional development and growth;

Good work facilities in a modern office in Vilnius;

Competitive remuneration package;

Opportunity for international and regional travels and networking.
Salary
1700-2000 eur/mon. gross
Salary (gross) is 1700 Eur and up depending on qualifications and experience.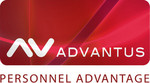 UAB "Advantus"
ADVANTUS yra personalo paslaugų verslui įmonė. Advantus įmonių grupė veikia Baltijos šalyse: Lietuvoje, Latvijoje ir Estijoje.
Grupės pavadinimas ADVANTUS yra kilęs iš anglų kalbos žodžio "Advantage" - pranašumas. Mūsų misija - būti tiltu, operatyviai sujungiančiu darbdavius ir dirbti norinčius žmones.
ADVANTUS teikiamos paslaugos yra šios:
Laikinasis įdarbinimas (personalo darbo nuoma);

Įvairių pareigybių darbuotojų paieška ir atranka;

Darbuotojų testavimo ir vertinimo paslaugos;

Karjeros pasikeitimo (outplacement) konsultacijos.