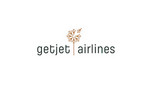 Compliance Monitoring Manager
Job description
Implement and maintain the independent Compliance Monitoring Systems of GJT;

Track regulations and standards changes and the list of regulations and standards amendments;

Perform the assessment of internal auditors;

Provide periodic reports of Compliance Monitoring performance in GJT;

Ensure evaluation and risk assessment of findings and hazards identification through compliance monitoring program;

Monitor follow-up on corrective and preventive actions of non-conformities and recommendations;

Analyse trends and statistics of Compliance Monitoring System, present results in operations meeting;

Coordinate and communicate with management personnel with the aim to develop, maintain and review operating procedures;

Continually review that the GJT activities are monitored for compliance with the applicable requirements, including those regarding to SMS and additional GJT requirements and procedures and that these activities are being carried out properly monitoring implementation of actions taken to mitigate risks as listed in the safety action plan;

Implement, maintain and continually review with the aim for improvement, the GJT Compliance Monitoring Program;

Organize and perform internal and external compliance audits and inspections;

Dissemination of information to management and non-management operational personnel as appropriate to ensure an organizational awareness of relevant non-conformities and follow-up results;

Have access to all parts of the operator, and as necessary, any contracted operator;

Liaison with LR CAA and/or other national authorities also other external auditors or entities;

Prepare and present the statistical data and publication regarding the SAFA/SACA ratio status of the GJT and identify significant trends identified as repetitive findings from SAFA/SACA;

Ensure that all personnel within the managed area are trained and qualified to perform their duties and ensure a reliable operation;

Co-operate with other departments, work our proposals and take action in order to promote simplicity, efficiency and economy in the operation activities of GJT;

Carry out other duties and responsibilities delegated by VP Safety and Compliance.
Requirements
Acceptable by CAA;

Higher education;

SMS knowledge;

Quality Management System course or relevant;

Dangerous Goods Cat 10 training;

Audit technique training;

Knowledge, background and appropriate experience in compliance monitoring;

English language knowledge;

Experience in maintenance sector would be considered as an advantage.
We offer
International and friendly environment;

Challenging tasks and wide range of responsibilities;

Possibility to develop professionally.
Salary
From 2000 eur/mon. net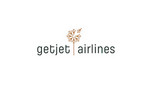 UAB "GetJet Airlines"
UAB "GetJet Airlines"
GetJet Airlines is an IOSA registered, well established ACMI and charter airline, which is headquartered in Vilnius, Lithuania.
Our business model is evidently different from that of conventional airlines, but it is a difference we are proud of. Because of who we are, we can offer our employees a working environment that is dynamic and flexible, with a plenty of learning opportunities, as well as tremendous respect for experience.
We also take pride in our continuous strive for horizontal management, where every opinion is heard and valued. In addition to all that, we offer superb working and living conditions at holiday destinations, flexible hours, seasonal contracts and salaries that are above the industry average.
We are proud to be an ambitious and extremely rapidly growing company, where youthful enthusiasm meets well-weighed experience.
Among our clients are some of the world's leading airlines such as Finnair, LOT, Tunisair, TAP and many others. The company's current fleet consists of Boeing 737-300s and 400s, Airbus A320s and a wide-body A330. In 2018, GetJet Airlines generated €52.41 million in revenue with a stable 12% profit margin.
Whether you were born with the aviation bug or are only now realizing you might have caught it, we'd love to hear your story and hope you can join our remarkable team.
We are always looking for new blood, so even if you do not see a relevant position listed, do not hesitate to send us your CV and a few lines on why you would like to join our team and where would you see yourself.

information about UAB "GetJet Airlines"
2441 €
Avg. salary gross
(60% higher than LT average)
>100 mln. €
Revenue 2019 y.
Distribution of employees by salary (before taxes):
25% earn up to 1354 €
25% earn 1354-1673 €
25% earn 1673-2696 €
25% earn more than 2696 €