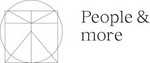 COMPLIANCE OFFICER
Online interview
Job description
Nordic crypto company revolutionizing the global entertainment industry. With the help of Blockchain, NFT and smart contract technologies we aim to change the rules of the game. Empowering artists and preventing scalping we will create a significant value chain to all participating parties.
A multinational team of well-known cofounders, tech leaders and other leading crypto industry project partners will guarantee you a dynamic and positively challenging environment.
The company is a Vilnius based virtual currency exchange and depository virtual currency wallet operator, currently undergoing registration process and planning to provide virtual currency exchange and depository virtual currency wallet operator.
As Money Laundering Reporting you will be responsible for ML/TF prevention, assurance of the company's compliance with specific regulatory requirements applicable to currency exchange and depository virtual currency wallet operators, and maintaining the company's compliance culture.
Main responsibilities:
Taking an active part in carrying out AML and CFT compliance of the Company oversight, keeping up to date with regulatory changes to ensure that the Company's AML and CTF program always meets applicable legislation;

Continuous evaluation and improvement of our regulatory compliance, privacy, risk financial crime compliance control frameworks, ensuring these are fully integral;

Conducting relevant impact assessments and interpreting new regulatory requirements to provide and advice and guidance with respect to their implementation;

Conducting examinations to evaluate legal and compliance risk management practices in the compliance function;

Acting as the main point of contact with all relevant authorities in Lithuania, including Financial Crime Investigation Service and the Bank of Lithuania, dealing with both formal and informal requests for additional information;

Logging and evaluating internal Suspicious Activity Reports (SARs);

Preparing analysis, reports, and presentations related to KYC, AML/CTF, and regulatory compliance, including management information reporting: to manager not less than once a month;

Participating in AML/CFT internal and external audits.
Requirements
Bachelor's degree in law, economics, finance, or related field;

A background in money laundering and terrorist financing prevention;

In-depth knowledge of current KYC and Anti-Money Laundering legislation and regulatory requirements in Lithuania;

Work experience at financial institutions. (Knowledge of crypto services – would be good);

Good knowledge of English;

Compliance qualification/s desirable – preferably AML – or be undertaking a professionally recognized study course (ICA, IRM etc.).

Company offers:
Opportunity to be member of international company;

A position in a fast-growing startup company with the potential to become one of the team leader

Awesome, young, friendly & open-minded team;

Modern office in the Vilnius, the flexible working hours.

More info:
Vilija Vitke
M: +37061310183
Salary
2000-2700 €/mon. net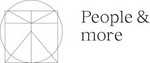 People&more
Mes profesionali komanda, išsiskirianti pagarbiu požiūriu tiek į darbdavių, tiek į darbuotojų poreikius. Padedame susirasti darbą tiems, kurie aiškiai žino, ko nori. Konsultuojame tuos, kurie savęs dar tik ieško, atskleidžiame jų stipriąsias puses, nurodome galimas veiklos kryptis. Vadovams padedame atrasti tinkamiausią kandidatą į pageidaujamą pareigybę, suformuoti tinkamą komandą!
Konsultuojame įvairiais personalo vadybos klausimais.

Daugiau informacijos:
Personalo atrankų konsultantė
Vilija Vitkė
Tel.: +370 613 10183
See all ads of this company (5)