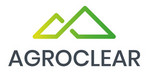 More about company »
Job description
Purpose: this is a part time position to work closely with customers and ensure they are satisfied with the services they receive and to improve upon areas of dissatisfaction. Continuously provide support to customers with the goal to keep them satisfied with agroclear.
Responsibilities:
create policies and procedures that optimize the customer experience;

gather feedback from existing customers, and respond to their comments, and bsed on the feedback, offer suitable solutions in product's design and user-experience development;

study other customer success programs and analyze customer data to identify the best practices;

work closely with Sales and Marketing in order to establish the best policies to optimize user-journey, and grow customer lifetime value;

provide technical support to customers, and training, if needed, on using agroclear.
Requirements
Bachelors Degree in Marketing, Business, Computer Science or a related field;

Knowledge of customer service practices;

Technical aptitude and ability to learn software programs;

Proficient in Microsoft Office Suite, and internet functions;

Solid organizational, interpersonal, analytical and communication skills;

Russian language is an advantage, while English is required;

Ability to work flexible hours, participate in team meetings in Kaunas, Vilnius or online, and travel to farmer locations in Lithuania;
We offer
Part time position with flexible hours, fast-pacing environment, training programs as required for the development of skills and knowledge, all tools and means necessary for the position.

Please apply via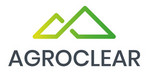 UAB "Nextrade"
Agroclear is an alternative independent trading platform for agribusinesses. We help farmers and buyers trade better online. More on agroclear: