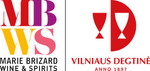 Customer Support Specialist
Job description
Data integration (prices, quantities, forecasts) into the products management system;

Data presentation to the customers;

Sales department internal data forms fulfillment, missing information collection;

Reports and analyzes preparation;

Financial documents submission to the accounting officer;

Marketing agreements management and register maintenance;

Small key accounts management.
Requirements
Very good computer skills (MS Excel, MS Word);

Excellent communication skills, attention to details;

Inner motivation, initiative and positivity;

Excellent English language skills.
Company offers
Constant improvement and career opportunities;

Possibility to learn and grow in career;

Health insurance

Friendly working environment.
Salary
From 1500 eur/mon. gross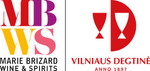 UAB "Vilniaus degtinė"
Prancūzų koncernui "Marie Bizard Wine and Spirits" priklausanti, viena seniausių alkoholinių gėrimų gamintojų Lietuvoje.
information about UAB "Vilniaus degtinė"
2071 €
Avg. salary gross
(36% higher than LT average)
20-30 mln. €
Revenue 2020 y.
Distribution of employees by salary (before taxes):
25% earn up to 1186 €
25% earn 1186-1411 €
25% earn 1411-2082 €
25% earn more than 2082 €