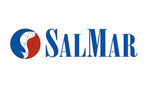 Darbas žuvies perdirbimo fabrike Norvegijoje
Darbo pobūdis
Ieškomi produkcijos/linijos darbuotojai Norvegijoje, moderniame lašišų perdirbimo fabrike.
Darbas prie gamybos linijos. Darbo užduotys įvairios: apdorojimas, pjaustymas, paruošimas, pakavimas, rūšiavimas, kokybės kontrolė ir pan.

PRODUCTION WORKERS TO INNOVAMAR, FRØYA

The job as a productions worker will consist of a variety of work assignments related to the harvesting and processing of salmon, including manual cutting, packing, preparing, sorting, and the like.
Reikalavimai
Reikalavimai darbuotujui:
Reikia gebėti susikalbėti anglų kalba;

Geri bendravimo įgūdžiai

Gebėjimas dirbti komandoje;

Galiojantis Civilinės Aviacijos institucijų patikra (galima atlikti vietoje, jeigu neturima kriminalinių nusižengimų/įrašų);

Darbo patirtis prie gamybos linijos, žuvies perdirbime yra privalumas;

Asmeninės savybės:
Patikimumas ir punktualumas;

Aukšta darbo kultūra;

Atsakingumas;

Pozityvumas ir entuziasmas;

Desired qualifications:
Experience from salmon production or other food production is an advantage, but not a necessity

Good communication skills. English language is required.

Good collaboration skills

Valid background check from the Civil Aviation Authorities

Personal characteristics:
Reliable and punctual

High work ethic

Flexible

Responsible

Positive and enthusiastic
Mes jums siūlome
Siūlome darbą didžiausiame ir moderniausiame lašišos perdirbimo fabrike Norvegijoje!
Įdarbinimas tiesiogiai pas darbdavį
Atlyginimą atitinkantį kvalifikaciją ir darbo rezultatus;
Gerą darbo aplinką;
Galimybę kelti kvalifikaciją, tobulintis;
Geras draudimas, pensijinis fondas;
Darbo pradžia: rupjūčio - rugsėjo mėn.
Darbo vieta: InnovaMar, Frøya, Norvegija
CV siųsti:
Kilus klausimams ar norint daugiau informacijos prašome susisiekti su Marine Måsøval el.paštu:
We offer:
Competitive conditions

Good working environment in a growing company

Good pension and insurance schemes

Workplace: InnovaMar, Frøya
Start date: August-September 2021
Deadline for applications: 31.07.2021
Applications with CV can be sent to:
For more information about the vacancy, please contact Marine Måsøval on e-mail:
Atlyginimas
Nuo 2000 €/mėn. į rankas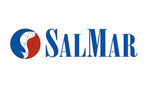 MB "Lemara"
SalMar is one of the world's largest and most efficient producers of farmed salmon. Since its inception in 1991 SalMar has developed into a vertically integrated aquaculture enterprise, whose production stretches from roe/broodfish to the sale of finished products. SalMar has significant harvesting and processing activity locally in Norway and with the main office on Frøya in Trøndelag.
Our goal is to be the World's Best Producer of farmed salmon and we are always looking for more motivated employees that wants to join the winning team! At this point we are looking for more candidates to the position as a "production worker" at the fish factory InnovaMar on Frøya. If you are a team player, efficient in your work and are driven by good results, we encourage you to apply for this job.