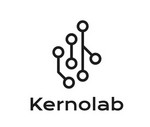 More about company »
DevOps Engineer
From 2000
eur/mon.
Net salary
Job description
We are searching for a DevOps who brings their own thoughts, ideas and passion to join our team! We are looking for someone who lives and breathes technolo-gy and stays on top of all new tools and trends who wants to have a voice in the develop-ment process! You will work in an exciting, high energy group on our cutting-edge technolo-gy product in an Agile environment.
Requirements
Strong general Linux experience, preferably with following distributions: Ubuntu/CentOS;

Experience with AWS Public Cloud Service Provider (EC2/RDS/ElastiCache/IAM/Lambda/API GW/ALB);

Experience with infrastructure and configuration management tools: Terraform, Ansible;

Experience with container infrastructure and orchestration: Docker Swarm, ~Kuber-netes~ (K8s);

Experience with Git workflow, Bitbucket cloud; Experience working in an Agile/Scrum en-vironment to deliver high quality solutions against strict schedules;

Strong experience with Kafka, Zookeeper;

Strong knowledge of log management systems: ELK stack;

Experience with Incident Management using ChatOps: Slack webhooks and bots, PagerDuty;

Strong knowledge of SQL and NoSQL Databases: PostgreSQL, MySQL, MariaDB, AWS RDS/Aurora, MongoDB;

Robust skills with CI/CD tools: Jenkins;

Understanding of common network services (HTTP(S)/DNS/SSH/SMTP), OpenVPN, AWS VPC components;

Experience with various monitoring systems: Prometheus ecosystem (Prometheus/Grafana/AlertManager), ~Zabbix~, AWS CloudWatch;

Hands-on scripting experience: Bash, Python.

Advantages:
Helpfulness and politeness;

Comfortable working in an English-speaking & agile environment;

Organized, detail orientated.
We offer
Get a chance to contribute and get recognition from the first day;

Friendly, Supportive, Professional and achievement-oriented management team;

An opportunity to learn new things every day;

Excellent compensation package with base, bonus and great benefits and a great fun

environment.
Salary
From 2000 eur/mon. net salary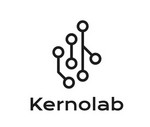 BONSERA, UAB
Kernolab is a part of Axios holding, that is operating in 8 countries, employs more than 7000 people around the world with the focus to financial, trading and lending industries.