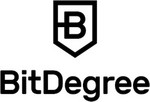 Digital Marketing Assistant
Job Description:
Getting in touch with the right people to ensure we get the best partnership deals

Collecting information about the target market of a brand or product

Identifying consumer trends and helping the business take advantage of them

Writing content pages, creating social media posts, and crafting email campaigns

Developing ideas, modifying them to suit the company's needs, and overseeing the final production of the materials

Communicating with customers and understanding their needs.
What we expect:
Great English communication skills

Hunger to learn from your leading person and passion to grow

High sense of responsibility

Fundamentals of Marketing and Communications
What's in it for you:
Highly skilled team to learn from;

Be a significant part of the Team, not a member of teams of teams;

Anything needed for your fast development: world's best conferences, relevant training courses, books, team building activities and workshops

The culture of freedom and responsibility to think of solutions

Access to table tennis, snacks & drinks, compatibility with your studies, parties, company library & more, Apple products

Modern, award-winning office in Kaunas (awarded as The Best Office Interior of Lithuania 2018). Take a virtual tour here:

Gross salary starting at 700 Eur / Month.

More open BitDegree job positions are here:
-
YouTube Personality - Influencer

-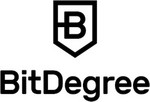 UAB "BitDegree"
Careers at BitDegree
BitDegree is a globally-recognized online education company. The World Summit Awards 2020 Grand Jury has chosen BitDegree as the global champion in the Education & Learning Innovations category for the efforts in relation to the United Nations Sustainable Development Goals. The company uses blockchain technology to record learner achievements, and focuses on providing educational materials for digital skills.
Why Choose BitDegree?
Built on the Freedom & Responsibility model, BitDegree provides each employee with a REAL ability to make a huge impact within the company, despite your position in it.

We operate in two modern offices in Lithuania, and work with international teammates from all over the world.

Our company's core is based on life-long learning culture & teammates who live and work by BitDegree principles.

BitDegree collaborates with major universities like Vilnius University & The Center of Educational Technology of the University of Tartu, developing research funded by the EU.

The Mission of BitDegree
Our goal is to revolutionize global online education by making it available to everyone around the world, and to empower people to develop in-demand skills today.
information about UAB "BitDegree"
2123 €
Avg. salary gross
(39% higher than LT average)
1-2 mln. €
Revenue 2019 y.
Distribution of employees by salary (before taxes):
25% earn up to 1019 €
25% earn 1019-1652 €
25% earn 1652-2426 €
25% earn more than 2426 €