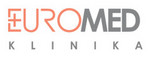 More about company »
Digital Marketing Manager
1000–1500 Eur
Job description
Track record in delivering traffic through effective digital marketing strategy;

High knowledge of PPC and SEO techniques as well as campaign planning and cost management;

Drive all functions and digital agency partners to develop never been-done-before, effective creative campaigns that deliver on objectives.

Monitoring, tracking, and evaluating campaign performance analytics based on KPI targets;
Requirements
High level of creativity and enthusiasm for experiments;

Excellent analytical skills with the ability to analyse data and make insights;

High knowledge of PPC and SEO techniques as well as campaign planning and cost management;

Ability to work independently with limited supervision;

Fluent Russian / English

A passionate attitude towards data, KPIs, and insights;

Ability to generate ideas, multitask, and work independently.
We offer
A challenging opportunity in medicine industry
Competitive salary
Opportunity to learn from senior colleagues
Exciting projects
Salary
1000–1500 Eur taxes excluded
Negotiable
Depends on results
Prospect of increasing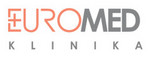 UAB "Sanum medicale"
Šiuolaikiška ir moderni naujai atsidaranti privati medicinos klinika Vilniuje, Naujosios Vilnios mikrorajone.
Information about UAB "Sanum medicale"
200-300 tūkst. €
Revenue 2016 y.
Distribution of employees by salary (before taxes):
25% earn up to 263 €
25% earn 263-478 €
25% earn 478-814 €
25% earn more than 814 €
Company manager: Alla Shtuykene