Job ad is not active
You cant candidate to this job ad anymore, but check out other: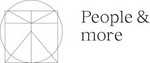 DIGITAL MARKETING MANAGER
Online interview
Приймаємо українців
Job description
Nordic crypto company revolutionizing the global entertainment industry. With the help of Blockchain, NFT and smart contract technologies we aim to change the rules of the game. Empowering artists and preventing scalping we will create a significant value chain to all participating parties.
Vilnius is becoming their development hub and they seek experienced professionals to join a team and grow together. A multinational team of well-known cofounders, tech leaders and other leading crypto industry project partners will guarantee you a dynamic and positively challenging environment.
Job Description
Develops digital marketing strategy with team by studying economic indicators, tracking changes in supply and demand, to propose new ideas, initiatives;

identifying customers and their current and future needs, and monitoring the competition;

Plans and executes all web, SEO/SEM, Google AdWords, database marketing, email, social media, and display advertising campaigns;

Coordinates the work of community and external marketing/PR partners;

Designs, builds, and maintains our social media presence;

Contributes to marketing effectiveness by identifying short-term and long-range issues that must be addressed;

Measures and reports performance of all digital marketing campaigns and assesses against goals (ROI and KPIs);

Identifies trends and insights, and optimizes spend and performance based on the insights;

Brainstorms new and creative growth strategies through digital marketing;

Plans, executes, and measures experiments and conversion tests.
Reikalavimai:
Bachelor's or master's degree in marketing or a related field;

5+ years of experience in digital marketing;

Demonstrable experience leading and managing SEO/SEM, marketing database, email, social media, and/or display advertising campaigns;

Solid knowledge of website and marketing analytics tools;

Strong passion for blockchain, NFT's, Crypto;

English at B2-C1 level.
Įmonė siūlo:
Opportunity to create a marketing strategy and be member of international company;

A position in a fast-growing startup company with the potential to become one of the market-disrupting businesses;

Awesome, young, friendly & open-minded team;

Modern office in the Vilnius, the flexible working hours.

More info:
Vilija Vitke
M:
Salary
2000-3000 €/mon. net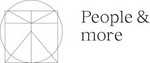 People&more
Mes profesionali komanda, išsiskirianti pagarbiu požiūriu tiek į darbdavių, tiek į darbuotojų poreikius. Padedame susirasti darbą tiems, kurie aiškiai žino, ko nori. Konsultuojame tuos, kurie savęs dar tik ieško, atskleidžiame jų stipriąsias puses, nurodome galimas veiklos kryptis. Vadovams padedame atrasti tinkamiausią kandidatą į pageidaujamą pareigybę, suformuoti tinkamą komandą!
Konsultuojame įvairiais personalo vadybos klausimais.

Daugiau informacijos:
Personalo atrankų konsultantė
Vilija Vitkė
Tel.: