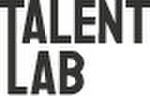 More about company »
DIGITAL MARKETING SPECIALIST
What you will be doing:
You will be a part of international team and will be responsible for Bank's products and services sales promotion in the digital environment;

You will be responsible for digital communication thru various channels such as Bank's website, paid and organic search, social media;

Together with team of designers you will be working on new online materials preparation, improving customer experience and conversion rate optimization;

Regular reports submitting to management together with market trends monitoring and search for new opportunities will be and important part of your daily duties.
Things you are already doing:
You have experience delivering effective and innovative digital campaigns;

You have deep understanding of digital marketing and digital production;

You have solid understanding of web metrics, digital analytics, with the ability to generate, analyze and interpret data;

You have very good MS Excel skills;

You have basic skills of HTML;

You are using Google Analytic, Ad Words.
You will be rewarded:
Competitive salary (reviewed yearly based on your performance);

Flexible working hours, possibility to work remotely if needed;

Good people to collaborate with - check and #bigbankwow at Instagram;

Good conditions for professional and personal development;

'Let's do this' mentality in international banking environment;

Health insurance after performance evaluation;

Additionally 2 paid important personal days;

3 paid 'stay at home and get well' days.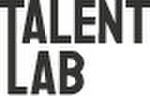 Talent Lab
Talent Lab client - Bigbank AS - specialises in term deposits and consumer loans and now operates in Estonia, Latvia, Lithuania, Finland, Spain and Sweden, while providing cross-border services on the German, Austrian and Dutch markets.
Being a specialised bank means that Bigbank has the resources to know its clients better and provide customised solutions that fits their personal needs.
If you are challenged to work in an international environment – you are welcome!