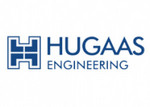 More about company »
Electrical systems Engineer
Nuo 1100
€/mėn.
Į rankas
Darbo pobūdis
Design electrical systems for buildings using appropriate 3D and CAD tools

Calculate budget price for building projects, prepare material lists according specifications.

Provide technical backup to on-site team.
Reikalavimai
Bachelor or Master degree in Electrical Engineering or related Engineering discipline, can be 3rd year or last course student

Knowledge of Revit, good MS Office skills

Ability to travel (occacionally)

Good English skills (min B2 level)

Good communication, organizational skills, proactive and cooperative team member

Expierence with Scandinavian projects is advantage.
Mes jums siūlome
Valuable experience working with international projects

Great opportunity to improve in engineering field

Working in 3D application and going further to 7D

Ability to travel to building site

Working not only with engineers, but also with architects and constructors teams.

Work in a team of highly experienced and friendly professionals
Atlyginimas
Nuo 1100 €/mėn. į rankas
Depends from experience and professional skills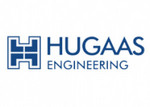 UAB "HUGAAS ENGINEERING"
Hugaas is the leading provider of design and building solutions for sporting arenas in Norway. Over the next 5 years we will be building some of the largest sporting arenas in Norway and we are seeking enthusiastic professionals to join our team based in Vilnius.
Informacija apie UAB "HUGAAS ENGINEERING"
2359 €
Vid. atlyginimas bruto
(83% didesnis už LT vidurkį)
Darbuotojų pasiskirstymas pagal atlyginimus (neatskaičius mokesčių):
25% uždirba iki 1405 €
25% uždirba 1405-2479 €
25% uždirba 2479-3048 €
25% uždirba nuo 3048 €
Vadovas: Paul Daugalis