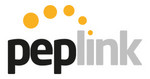 Embedded systems engineer
Kaunas
- UAB "Peplink pepwave"
Job description
Peplink embedded software team provides the foundation on which unbreakable connectivity products are built. We develop the software platform (kernel, bootchain, drivers, and lower level userspace services) for our innovative wireless SD-WAN products. We focus on the latest and trending technologies such as 5G, WIFI6/6E to create unbreakable connectivity products of the future. Our software is based on Linux, GNU toolchain and other open source projects, delivering the security, capability, and performance demanded by our user experience.
Join a team of deeply knowledgeable engineers that strive to build the fastest and reliable embedded systems using state of the art technologies.

● Design technical solutions on embedded systems to support wireless products.
● Develop software solutions.
● Do research and help to maintain the current technological path.
● Staying current with state-of-the-art development tools, programming techniques, and computing equipment.
What You'll Need
● Passion in learning new methods and technologies.
● Hands-on experience in developing code for embedded systems.
● Familiarity with design and deployment for wireless networks (e.g. WiFi, LoRa, LTE).
● Programming experience using C and Bash scripting.
● Experience working with Linux OS.
● Bachelor's or Master's degree in Computer Science, Computer Engineering, or another technical discipline; or equivalent work experience.

Then this career opportunity is for you!
What We Offer
● Job satisfaction is a key focus of our company culture.
● Work with the world's latest wireless technologies.
● Opportunities to grow professionally.
● Support for career development.
● Work-life balance.
● Flexible working hours, additional holidays.
Salary
1983-3306 eur/mon. gross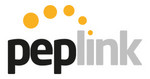 UAB "Peplink pepwave"
We are passionate engineers company developing wireless unbreakable wired and wireless connectivity products. From home-office users, to enterprise-branch networks, to emergency vehicles, our unique solutions helped to increase bandwidth, improve WAN reliability and lower costs. For those who are interested to be part of a team creating create tomorrow's products (5G, WIFI 6, SD-WAN) are welcome to join.

More about company: