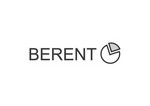 English AND/OR French speaking interviewing specialists
Vilnius
- UAB "BERENT Research Baltic"
Job description
Your role will involve contacting high profile business people around the world for a standardised telephone interview on behalf of our clients – reputable European public organisations

You will be interviewing innovative companies and inventors

You will be met with respect and courtesy by interviewees

Everyday will bring you new cases, new insights, new experiences

The assignments are pure research, not involving any telemarketing or telesales activity

No possibility to work remotely
Requirements
Native speakers' level (or at least C1) of one of the languages: English OR French

Awareness of business communication style both oral and written

Clear voice and accent

Experience in B2B conversations will be a great advantage

High level of self-discipline and ability to meet goals and tight deadlines
We offer
It is a temporary vacancy for 5 months, i.e. starting in July and ending November 2021

Full or part time (80 to 160 monthly work hours)

The work hours are: 9:30 – 18:00

We offer a challenging position, a unique experience, lifetime memories and a central line in your future CV

We will share our know-how with you, we will train you, we will support and encourage you, and we will bring your communication skills to the level you never thought about

Possibility to combine work with studies or other obligations

An international, friendly and supportive environment

Pay commensurate with the role

Important note: we will only review CV's in English.
Salary
720-1440 eur/mon. gross
9,00 Euro/hour before taxes.
Bonus based on performance.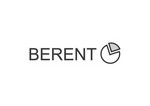 UAB "BERENT Research Baltic"
BERENT is a successful international full-service market research agency established in 1998 in Denmark and Germany. UAB BERENT Research Baltic is a part of the company group with a head office in Vilnius.
BERENT provides research-based information and consultancy to public and business organisations. 90% of our market research projects are multinational and multilingual.