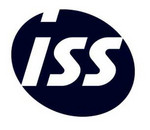 FINANCE ANALYST
Online interview
Darbo pobūdis:
Management reporting and analysis by various costs centers;

Monthly result analysis (actual vs budget) and deviations analysis;

Control of correct allocation of revenue and costs in accounting and other systems, reconciliations;

Preparation of annual budget and its updates;

Forecasting, perform financial modelling to support tactical and strategic decisions;

Internal systems developing, maintenance, work with IT on system management (SQL, other);

Develop analytical tool for the result analysis;

Prepare regular presentations for management and shareholders on financial results explaining deviations between planned and actual results;

Communication with other managers on financial result, implementation of financial policy;

Support of month-end and year-end closing processes;

Monitoring of financial controls.
Reikalavimai:
3-5 years experience in a finance analyst role;

Bachelor or master degree in Economics, Finance or similar;

Great communication and analytical skills;

Proactiveness in looking for ways to make processes more efficient;

Very good English language knowledge (speaking/writing/reading);

Very good knowledge of MS Office, especially Excel.
Mes siūlome:
A unique experience with international clients;

A team and support of professionals;

Internal and external trainings;

Extra curriculum activities in the company.

An environment where personal development is highly supported and new ideas are welcome;
Salary
From 2200 eur/mon. gross
Salary will be discussed during the interview depending on the candidate experience.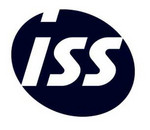 UAB "ISS Lietuva"
ISS is a company that was founded in 1901 in Denmark and today has branches in over 50 countries and employs almost 500 000 people. ISS Lietuva started operating in 2005 and today has over 240 employees. ISS Lietuva provides integrated facility services such as office support, cleaning, catering, technical maintenance, security and etc.
information about UAB "ISS Lietuva"
5-10 mln. €
Revenue 2018 y.
Distribution of employees by salary (before taxes):
25% earn up to 642 €
25% earn 642-968 €
25% earn 968-1625 €
25% earn more than 1625 €