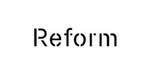 Finance Controller
Online interview
Vilnius
- Reform Supply & Logistics, UAB
Job description
Reform is now looking for a strong addition to the finance team with responsibility for our Lithuanian production and sourcing entity. You will play a vital role in ensuring that the financials are accurate and compliant with local regulations and internal policies, as well as ensuring the daily financial tasks are completed efficiently. In this role you will join an ambitious team and we are looking for a finance professional ready to take ownership.

The Role

Reform Lithuania is an important entity in the Reform Group, as the entity is handling all production and sourcing for all orders in the Reform Group. The Finance Manager of Reform LT has an important job in ensuring that the direct costs of the Group are captured and handled correctly, and as smooth as possible. Besides this, the Finance Manager is responsible for the month end closing and reporting to Group Finance.

Key responsibilities

Responsible for the finance function of Lithuania, including a wide span of a higher level of finance tasks as well as detailed review of the financials in general.
Responsible for ensuring that financials are in compliance with local regulations, and Reform's finance policies.
Close cooperation with production and warehouse to ensure completeness of the direct costs of the whole Reform Group, as the majority of the direct costs of the Group is captured in Lithuania.

Additional responsibilities

Ensure financial framework is properly set up, and in accordance with Lithuanian accounting standards as well as Reform Group financial policies.
3rd party management, including review and corporation with external bookkeepers.
Oversee and review daily financial routines carried out by external bookkeepers.
Review and approve salaries, disbursements, invoices and direct costs, tax and VAT.
Inventory counts and ensure consumption of inventory is captured correctly each month.
Ensure direct costs are captured correct and that the buying process is structured efficiently.
Yearly audit, and correspondence with relevant authorities.
Preparation of budgets and forecast.
Liquidity and cash flow management.
Month end closing and monthly reporting to Group Finance.



The role reports to

Local management
Group Finance
Requirements
Desired profile & key traits

You are required to take ownership and be a self-starter.
You are proactive and a problem solver.
You thrive in an informal and dynamic environment, continuously growing and improving.

Qualifications

Minimum 3 years' experience from audit, controlling or a finance function in Lithuania.
Expert level of Microsoft Excel.
Experience with E-conomics or Konsolidator is a beneficial, but not a must.
Substantial knowledge of Lithuanian accounting standards and tax regulations.
Fluent Lithuanian and English in writing and speaking.
We offer
Full time position in Vilnius. Office location - Pašilaičiai

We are looking for your resume in English and will be interviewing asap
Salary
1700-2050 eur/mon. gross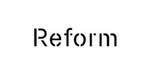 Reform Supply & Logistics, UAB
Reform Supply & Locistics, UAB (Reform Group Holding LT) - skandinavų kapitalo įmonė, gaminanti virtuvės baldus. Įmonių grupė, kuriai priklauso Reform Group Holding LT, valdo parduotuves Danijoje, Vokietijoje, Jungtinėse Amerikos valstijose, o pardavimus vykdo visame pasaulyje. Lietuvos įmonė gamina visą grupės parduodamą produkciją bei vysto naujus dizaino sprendimus.
Daugiau info:
www.reformcph.com/en/