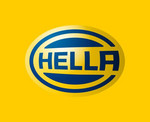 More about company »
FINANCE REPORTING ANALYST (W/M)
Kaunas
- UAB "Hella Lithuania"
Darbo pobūdis
In the initial project phase for our new production plant for the Electronics Business Division in Lithuania, you will prepare and develop reports in order to support management's decission making processes.
Support the Hella Lithuania management team and Central Business Divison Controlling by monitoring the key business figures and analyzing the monthly results compared to forecast and budget;

Support in Month End Closing processes, with focus on financial documents processing and reporting results according to Group requirments and deadlines;

Involvement in the preparation of investment plans and reporting on a regular basis in the internal investment tool;

Participation according to the department needs to accounting tasks such as settelment of invoices, checking purchase orders, fixed assets accounting, processing travel expenses or others;

Taking part in the annual Budgeting process and in the quarterly Year End Forecasts;

Involvement in the further development of concepts to improve the recording, analysis, modeling, presentation and administration of controlling-related data.
Reikalavimai
Completed degree course in a business subject with a focus on Accounting or Finance;

Relevant experience in finance or accounting (minimum 1 year), ideally in the automotive industry;

Fluency in written and spoken English;

Distinct communication skills, analytical thinking, flexibility, self-driven;

Very good knowledge of MS Office; SAP FI CO would be an advantage.
Atlyginimas
Derybų klausimas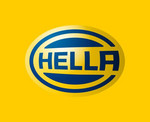 UAB "Hella Lithuania"
HELLA is a global, family-owned company listed on the stock exchange with approx. 38,000 employees at 125 locations in more than 35 countries. The HELLA Group develops and manufactures lighting and electronic components and systems for the automotive industry. In addition, the group has one of the largest trade organizations for automotive parts, accessories, diagnosis, and services within Europe. With sales of approx. 6.6 billion Euros in fiscal year 2016/2017, the HELLA Group is one of the top 40 automotive suppliers in the world.