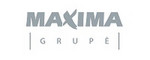 More about company »
Financial analyst
Nuo 2000
€/mėn.
Neatskaičius mokesčių
Online interview
KEY RESPONSIBILITIES:
Preparation of consolidated monthly and yearly managerial reports

Preparation of financial and operation KPI reports and analysis

Providing insights and conclusions about financial and economic company and market situation

Preparation of yearly consolidated budget; improving the processes and procedures of budgeting

Ad hoc analysis based on group management requests

Continuous improvement of managerial reporting
IF YOU HAVE:
University degree in finance, economics or business administration

Knowledge in financial planning, accounting, cost control

Strong analytical skills

Being goal-oriented; thorough and proactive

Fluent English

Strong computer usage skills (Power BI or Tableau knowledge is preferred)
WE OFFER:
Unique possibility to realize your career visions and enhance professional competences in a dynamic international company.
Atlyginimas
Nuo 2000 €/mėn. neatskaičius mokesčių
Galutinis darbo užmokesčio dydis priklausys nuo pasirinkto kandidato kompetencijos, kvalifikacijos ir profesinės patirties.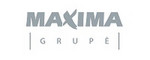 MAXIMA GRUPĖ, UAB
Maxima Grupė is the largest Lithuanian-owned group of retail companies in the Baltic States. It is the owner of retail chains in 5 markets – Maxima (in the Baltic States), Stokrotka (in Poland), T-Market (in Bulgaria) and Barbora, an online grocery store operating in the Baltic States.

Additionally, Maxima Grupė owns Franmax, which is the IT service provider, and Maxima International Sourcing – central sourcing, purchasing, and negotiation service provider to all retail chains within the group.
informacija apie MAXIMA GRUPĖ, UAB
4998 €
Vid. atlyginimas bruto
(3.5 karto didesnis už LT vidurkį)
2-3 mln. €
Pajamos 2018 m.
Darbuotojų pasiskirstymas pagal atlyginimus (neatskaičius mokesčių):
25% uždirba iki 2480 €
25% uždirba 2480-3310 €
25% uždirba 3310-6436 €
25% uždirba nuo 6436 €