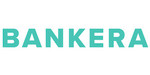 Job description
To stay among the best in the financial industry, we rely on our Department of Finance to thoroughly assess and update our financial strategies. Currently, we are looking for a witted Financial Analyst who will help us make informed business decisions. You will be responsible for financial information research and analysis in the broader perspective of Bankera's long-term goals. Your analytical skills and comprehensive reports will help us take a step closer towards becoming a European FinTech leader.
You should find it interesting to
Prepare the annual financial information binder to be provided to external auditors

Forecast models for revenue changes and expenditure increases/decreases

Ensure accurate financial reporting and decision support

Assist in budgeting and forecasting processes

Prepare, review, compile, and analyze financial reports to turn data into actionable business insights

Gather and organize financial data from all accounting departments
Skills Required
2+ years experience as a Financial Analyst, Accountant or another relevant role (experience in FinTech is considered as an advantage)

Proficiency in English, including written and oral communication skills

Higher education degree in Accounting, Finance or Economics

Analytical and data gathering skills

Attention to detail

Problem solving skills

Adaptability, flexibility, and strategic thinking

Responsible, organized, and self-motivated personality
We offer
Flexible working hours

Competitive salary

Modern offices

Team building events

Employee referral program

Professional and personal development

Solid IT infrastructure

Talented international team

Office library

By applying for this job position you confirm you have read and understood Candidate Privacy Notice (careers.bankera.com/en/candidate-policy/)
Confidentiality guaranteed. Only selected candidates will be informed.
Check out more about us on our careers page: careers.bankera.com/
Salary
1200-2000 €/mon. gross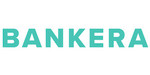 Bankera
Bankera – a company in charge of a Centre of Information Technology (IT) and Professional Competence in Lithuania, providing programming services and other IT solutions. The products created by us will be implemented by the businesses that are operating within the European Union, as well as other countries of the world. The main goal of Bankera is to create IT systems designed for the financial market, focused on traditional payment systems that would fit the needs of a modern and innovative client.

We are looking for highly talented and driven individuals from around the globe who can bring new perspectives to our company. Explore our current job openings and find a career you love at Bankera (careers.bankera.com/).
information about Bankera
1713 €
Avg. salary gross
(12% higher than LT average)
1-2 mln. €
Revenue 2020 y.
Distribution of employees by salary (before taxes):
25% earn up to 888 €
25% earn 888-1312 €
25% earn 1312-2746 €
25% earn more than 2746 €