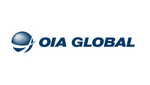 More about company »
Freight forwarder
1200-1500
eur/mon.
Gross salary
Job description
We have an opportunity for an Ocean, Air and Road Freight Forwarder with experience in a similar role to join our team based in Klaipeda.
We need a confident, proactive, self-motivated and enthusiastic person reporting to the branch manager to display a "can do" attitude who demonstrates commitment to their work and the company.
Responsibilities include:
 Research and plan the most appropriate route for shipment
 Negotiate contracts, transportation and handling costs
 Obtain, check and prepare documentation to meet customs and insurance requirements, packaging specifications, and compliance with overseas countries' regulations and fiscal regimes
 Liaise with third parties in accordance with customer requirements
 Arrange insurance and assisting the client in the event of a claim
 Maintain visibility and control through all phases of the journey, including the production management reports, statistical and unit cost analyst
 Complete customs formalities or sub-contracting services
 Provide quotations to existing clients/ new clients and agents
 Ensure all jobs are processed based on expected / agreed handling process
 Perform contract reviews on files
 Provide advice on the most commercially viable method of transporting goods
 Work closely with customers, colleagues and third parties to ensure smooth operations to deadlines
 Deliver (alternative) solutions to customers where possible to minimize the impact on the scheduled delivery upon changes to the schedule
 Ensure effective and constant communications with customers
 Be proactive when faced with problems
Requirements
The ideal candidate would be able to demonstrate the ability to build effective relationships internally and externally, the ability to resolve problems quickly, and manage the workload and time effectively whilst ensuring attention to detail is maintained. Candidate should speak and read very good English and Russian languages.
We offer
 Market entry salary with annual bonus
 Great atmosphere of work among young and dynamic people
 This is a great opportunity for an enthusiastic person to develop a career in global freight forwarding
 Candidates with a "can do" attitude and can demonstrate a commitment to work and the company are urged to apply
Salary
1200-1500 eur/mon. gross salary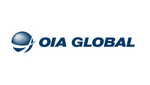 UAB "OIA GLOBAL"
UAB "OIA Global" is an expanding international freight forwarding company with over 60 offices across four continents and growing. Our mission is to continue to grow as a global supply chain leader while maintaining the qualities of a small company, placing customers first, supporting thriving employees, and offering a rewarding work environment.