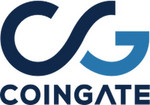 More about company »
Front-End Developer
1000-3500
€/mėn.
Į rankas
Vilnius
- UAB "Virtualios valiutos"
Darbo pobūdis
CoinGate, a cryptocurrency payments solutions provider, is looking for a mid- to senior-level front-end developer with a keen focus on presentation layer technologies.
With an ambitious roadmap lying ahead, full of top-to-bottom refactorings and game-changing new features and a brand new website design currently brewing inside designers workshop, we are looking for a capable UX/UI Developer to reinforce an already amazing product team.
Your responsibilities:
Working in close cooperation with Product Owner, Designer, QA Engineer and other developers throughout the whole development cycle;

Designing and developing top-notch user interfaces and experiences;

Delivering UI/UX optimizations based on data-driven decisions;

Ensuring the integrity, consistency, brand-alignment and quality of UI/UX across the platform;

Working according to best industry practices as well as being an advocate of them inside the team;

Collaborating with your peers during code review, scope estimation and design sessions.

Your projects:
Delivering the brand new design: we provide the visuals - you deliver the code;

Helping to maintain the legacy UIs during the interim period;

Building UIs for new features and products;

Optimizing, upgrading and maintaining existing UIs.

Your team:
You will be working in a team consisting of 6 other developers operating closely with QA Engineer and Product Owner.
The roadmap:
2019 will be huge for CoinGate: at least two larger refactorings, a dozen of new game-changing payment features, new version of the API and a brand new design built from scratch are already in progress.
Reikalavimai
We expect you to:
be proficient with React, ES6, Bootstrap, HTML5/CSS/SASS;

have at least 5 years experience as a full-time developer;

have a reasonable experience with Git, automated front-end and user tests.

Experience with Ruby on Rails would be regarded as a strong advantage.
Mes jums siūlome
Competitive salary based on experience, commitment and results;

First-hand experience in the world of Bitcoin, blockchain & cryptocurrencies;

Required equipment and a nice desk in our new office in a central location in Vilnius;

Relaxed atmosphere, supportive team, unlimited coffee, snacks and other perks;

We grow together: great incentives to progress intellectually and financially.
Atlyginimas
1000-3500 €/mėn. į rankas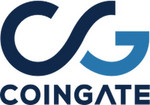 UAB "Virtualios valiutos"
Established in 2014, CoinGate is a cryptocurrency payment gateway and exchange, serving over 4,000 business clients and 90,000 registered users. With the mission to spread cryptocurrency adoption worldwide, we have already established ourselves as a blockchain innovator in the payments sphere. See an article about us on Investopedia: .
informacija apie UAB "Virtualios valiutos"
2103 €
Vid. atlyginimas bruto
(63% higher than LT average)
20-30 mln. €
Pajamos 2018 m.
Darbuotojų pasiskirstymas pagal atlyginimus (neatskaičius mokesčių):
25% uždirba iki 1504 €
25% uždirba 1504-1963 €
25% uždirba 1963-2489 €
25% uždirba nuo 2489 €