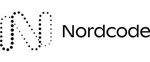 Frontend (Vue.js) developer
1400-2500
€/mėn.
Į rankas
Vilnius
- UAB "Nordcode technology"
Darbo pobūdis
You will be responsible to UI and UX solutions implementation in large scale e-commerce projects .
Reikalavimai
Vue JS experience;
VCS experience;
Typescript experience;
Experience using HTML, SCCS;
Ability to optimise code (HTML/CSS/JavaScript) for better performance;
Experience using front-end compilation tools.

Advantages:

Webpack experience;
Experience in developing or supporting Single Page Applications;
Ability to design and support easy used and universal components.
Mes jums siūlome
External and internal trainings (every last month's Friday we have internal conference where we are sharing best practices or knowledge of new technologies);

Opportunity to improve your skills and competence while working with leading businesses and international projects;

Competitive salary depending on your skills, experience and performance (reviewed every 6 months);

Certification expenses covered by the company;

Friendly and supportive atmosphere.
Atlyginimas
1400-2500 €/mėn. į rankas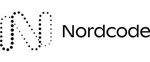 UAB "Nordcode technology"
Nordcode technology is a web development company which offers tailor-made & business-oriented digital solutions to optimise clients business performance.We are 50 professionals within dedicated teams solely focused on meeting your business goals. Starting with digital strategy and ending with tailor made solutions, we help to improve customer experience and grow your business. We specialise in these industries: fintech, ecommerce, sports management, telco.
informacija apie UAB "Nordcode technology"
2609 €
Vid. atlyginimas bruto
(86% didesnis už LT vidurkį)
1-2 mln. €
Pajamos 2019 m.
Darbuotojų pasiskirstymas pagal atlyginimus (neatskaičius mokesčių):
25% uždirba iki 2015 €
25% uždirba 2015-2622 €
25% uždirba 2622-3088 €
25% uždirba nuo 3088 €