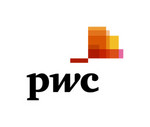 Global Mobility Tax Consultant
Nuo 1400
€/mėn.
Neatskaičius mokesčių
Vilnius
- UAB "PricewaterhouseCoopers"
About job:
We are currently searching for experienced Global Mobility Tax Consultant. Your role will be assisting individuals and multinational employers with tax consulting and compliance matters related to global employee mobility. You will be solving complex individual taxation issues, tax residence matters, advising on cost-effective international employment and remuneration structures. You will be communicating and finding the best practices as well as solutions with the Tax Authorities, participating in global projects related to individual taxation.
At the heart of a career with us are the following opportunities:
100+ hours for digital upskilling & e-trainings

1 = 2-3 years in other companies

Truly international environment: join a global network of 284 000+ specialists
What's in it for you:
Innovative, never-done before tasks

Being part of the global team of the recognized experts, access to the global expertise and methodologies – both internal and external

All the needed training to help you get started and progress in the role towards the expert, recognized in the local, regional and even global market

Benefits package

Salary (gross): from € 1400
You are our perfect candidate if you:
Have a Bachelor's or Master's degree in Tax Law, Economics, Business, Management and/ or related fields

Have more than one year of relevant experience in tax consulting, compliance, tax administration or accounting (an additional advantage)

Are interested to learn more about various tax systems, international taxation principles, related risks and ways to improve tax effectiveness

Are brave enough to consult executive level company leaders – our key clients

Are a team-player with hardworking approach, ability to multitask and easily adapt to fast changing environment

Fluent in English and Lithuanian, can demonstrate good business writing and MS Office skills
Atlyginimas
Nuo 1400 €/mėn. neatskaičius mokesčių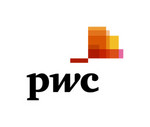 UAB "PricewaterhouseCoopers"
PwC firms help organisations and individuals create the value they're looking for. We're a network of firms in 155 countries with more than 284,000 people who are committed to delivering quality in assurance, tax and advisory services. Tell us what matters to you and find out more by visiting us at
www.pwc.lt
.
In Lithuania, the firm has been operating since 1993 and currently employs more than 180 people. Its clients include both multinational corporations and large local companies.
According to business daily "Verslo žinios" PwC one of the most desired employers in Lithuania.
informacija apie UAB "PricewaterhouseCoopers"
2743 €
Vid. atlyginimas bruto
(80% higher than LT average)
10-20 mln. €
Pajamos 2020 m.
Darbuotojų pasiskirstymas pagal atlyginimus (neatskaičius mokesčių):
25% uždirba iki 1405 €
25% uždirba 1405-2204 €
25% uždirba 2204-3805 €
25% uždirba nuo 3805 €