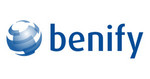 More about company »
Global Transaction Specialist
Darbo pobūdis
Your friends are annoyed by your structural ability since it makes them appear as sloppy and unstructured. You dare to question existing structures. You pay attention to detail and have a talent for business economics. You think it's important with nice colleagues, a workplace with a wonderful culture and to have fun at work! Can you recognize yourself in this description? Then we have the perfect role for you!
Benify offers its customers various benefits that they in turn can offer their employees. These complex benefits are provided by external suppliers offering different types of products or services and in the role of Transaction Specialist, you will work with the management of processes around these. You will build long-term relationships with external stakeholders as your duties include contact with both suppliers and customers.
Examples of tasks you will perform are:
Control and deliver payroll transactions to our clients

Ensure that order data from external suppliers is properly imported into our system

Send expense invoices to our customers as well as create invoice statements

Deliver balance reconciliations and accounting orders to our customers

Build long-term relationships with customers as well as suppliers and answer questions related to benefits

Continuously work on developing and improving our processes

As a Transaction Specialist, you work proactively with the above-mentioned responsibilities with a high-quality perspective. You will be given the opportunity to continuously work on how to improve and streamline work tasks and working methods. You will also assist the organization when a new process must be established that may affect the Transactions department and resolve it in the best possible way.
Reikalavimai
You probably have around 1-5 years of work experience in administration and preferably within the financial field. We expect that you will perform your daily tasks according to the set schedule and with high quality, which requires great accuracy and good structural ability.
We also see that you:
Have a Bachelor university degree in business administration, economics or comparable field of study

Have good knowledge in Excel

Have experience of working in systems

Are a fast learner and curious

Have a high working capacity

Have good social skills and spread positive energy around you

Are fluent in English, both verbally and in writing. Additional languages are meritorious.

To enjoy this role, we also see that you have a technical interest and like IT solutions. We hope that you see an employment with us as a long-term investment and an exciting new challenge.
Mes jums siūlome
An inspiring working environment with flat hierarchies

Competitive salary and great benefits

Work-life balance

Be a part of Benifys' expansive journey, with lots of international opportunities

Talented colleagues and a lot of fun activities

APPLICATION
If this is you, we are looking forward to receiving your complete application (Cover Letter, CV and certificates) in English.
PRACTIAL DETAILS
Start: According to agreement
Extent: Permanent full-time position at Benify
Location: Vilnius
Contact: Josefine Söderqvist (HR)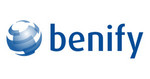 AB "Benify"
Benify has been successful for over ten years thanks to a great product and great people. Currently we are employing over 350 people and offering cloud based portal solutions for enterprises and their employees. Benify is foremost focused on Compensation & Benefits, Performance & Talent Management, and Employee Communication. We offer a large product portfolio within the above areas in order to make employers more attractive to current and future employees.