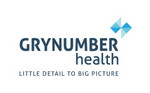 UAB "GryNumber Health" offers job:
UAB "GryNumber Health"
GryNumber Health Group is a family of healthcare companies, on a mission to match patients around the world with novel medical technologies, diagnostics, and therapies. The Group caters for advanced patient needs by connecting different capabilities across the entire healthcare value chain, ranging from advanced R&D and regulatory affairs to manufacturing and state-of-the-art market access.

From our headquarters in Geneva, Vienna, and Vilnius, we have developed a network of trusted partnerships with key industry leaders across all continents.