Job ad is not active
You cant candidate to this job ad anymore, but check out other: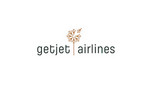 Job description:
Lead the HR Department by managing, controlling and being fully responsible for all HR related matters;

Develop an organization's HR management strategy;

Explore the demand of employees in each area and ensure organization highly professional and company core competencies compliant staff in enough amounts to cover company's operational needs;

Develop proper organizational structure and establish organizational chart of the company;

Ensure implementation of Human Resources related systems to achieve effective performance;

Develop and maintain effective reward and compensation structure.
Requirements:
Higher education;

3 years' experience in HR managerial position;

Deep knowledge of human resources management functions;

Excellent English language skills;

Knowledge of local and international labor laws;

Proactive, positive mindset and excellent communication and facilitation skills;

Excellent leadership qualities.
We offer:
Possibilities: competitive salary based on market value as well as opportunity to develop professionally;

Environment: warm welcome to international and friendly team, always available for advice;

Traveling: travel insurance for foreign travels, and, opportunity to travel to destinations of one's choice;

Fun: great annual team-building events and fun festive events;

Gifts: paid 1 day-off during birthday month, gifts for birthday anniversaries, financial gift to family in the event of marriage and the birth of a child;

Help You: various financial support for the family in the event of illness, incidents;

Other benefits: free delicious coffee, tea, hot chocolate, and fruits in the office. Special offer for sport club memberships, free yoga classes and other activities in the office.

Click the link to apply
Salary
2000-2800 €/mon. net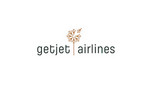 UAB "GetJet Airlines"
UAB "GetJet Airlines"

GetJet Airlines is a Lithuanian airline company, providing ACMI and charter services since 2016. GetJet Airlines operates a fleet consisting of Airbus A320 and Boeing 737 NG type aircraft. The company provides wet lease and charter services worldwide to airlines and tour operators, including Wizz Air, Corendon Airlines, Transavia, Norwegian, LOT, Tez Tour and others.
information about UAB "GetJet Airlines"
2883 €
Avg. salary gross
(89% higher than LT average)
50-100 mln. €
Revenue 2021 y.
Distribution of employees by salary (before taxes):
25% earn up to 2146 €
25% earn 2146-2631 €
25% earn 2631-3478 €
25% earn more than 3478 €
You also might be interested in: