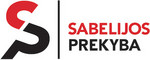 Role:
The team:
You will be responsible for the whole sales department, which consists of 6 units (3 regional managers and wholesale, B2G, SME units managers). The whole sales department consists of 30 motivated sales professionals so we are looking for a proven track record in managing a big and multi layered sales team. Other C level managers of the company (head of commerce, retail manager and etc.) will work in collaboration with you.
Key responsibilities:
Managing a motivated team of unit managers (6) by developing their ownership level.

Taking a full responsibility and ownership on all plans and strategies for achieving the company's sales goals.

Owning and evolving the Sales Strategy with a clear vision and articulation of the verticals the company is targeting.

Gathering information and analyzing the activities of competitors in the Lithuanian market.

Designing sales targets and be responsible for team performance against those targets.

Developing a compensation program for the sales team to incent the right behaviour and focus.

Maintaining and updating a sales framework that is scalable, teachable, and documented.

Strategically supporting the company's sales team to work across a large number of accounts and prioritise where opportunities exist.

Defining and prioritizing the market segments, customer base, and targeted industry verticals; Setting a strategic sales roadmap for target markets and ensuring it is aligned with the organization's strategic direction.

Managing key business development initiatives including new large B2B/ SME/ B2G customer acquisition and existing relationships with customers.

Discussing progress of sales strategy and any roadblocks faced with the leadership team on a regular basis.

Leading and scheduling weekly team meetings with sales team.
Requirements:
Successful and experience leading sales development teams.

Exceptional strategic thinking, analytical process, commercial acumen, key account management, business development, presentation and negotiation skills.

Strong leadership traits and interpersonal skills, experienced in managing a big team, and strong in people development. You strive to elevate your team every day. You lead by example and inspire others to achieve and exceed their goals.

Well developer both hunter and farmer characteristics.

Ability to influence others in a collaborative fashion.

Highly team-oriented and collaborative.

Demonstrate the ability to build consensus, establish trust, communicate effectively and foster culture change.

High degree of productivity and time management skills.

An open and likeable personality with honesty and integrity.
Company offers:
A company owned car, plenty of courses and seminars to take our leadership and sales knowledge to the next level.

A strategic role with high ownership level.

A motivated team of sales professionals and unit managers.

A salary from 4000 to 5800 EUR before taxes and bonuses based on achieving KPIs of the department.

A lot of team building events that help team members get to know each other better.

Remote work availability when needed.
Salary
4000-5800 eur/mon. gross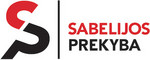 UAB "Indigroup"
Indigroup is an executive and specialist search company, whose quality of services is becoming a benchmark in Baltic states. Our client is the company Sabelijos Prekyba.

Sabelijos Prekyba is a leading manufacturer and supplier of work safety equipment in Lithuania.

The company operates a retail network, e - commerce channel and B2B/B2G sales channel. Sabelijos Prekyba unites a team of 70 professionals in multiple offices in Lithuania while with the main back-office in Kaunas.

The Head of Sales Department is the center point of the Sales Development. We are looking for an experienced head of sales department to lead and manage a team of 6 sales units managers and the whole sales department with 30 sales specialists in total. You will be a strategic partner across these teams to ensure the sales process, workflow, and people are aligned and working efficiently to consistently enable the delivery of sales and revenue.
See all ads of this company (13)