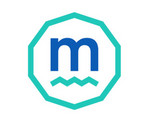 What you will do
You will work with expanding our services into European and US markets through salesforce.
Requirements and responsibilities
previous B2B sales experience in a leading position

ability to understand and analyze sales data

excellent English speaking and writing skills

understanding what's modern sales approach: "predictable revenue" and automation tools

Responsibilities:
overlook existing sales strategy and intelligence

suggest sales strategy improvements (process, people, tools)

lead and develop a team of 5-6 salespeople

setting and reaching ambitious KPI's

Ideal candidate is the one who can manage the process of bringing in revenue and bring it himself.
We offer
Experienced top management with a big support.
1500 - 2000 eur/month netto salary + bonuses.
Salary
1500-2000 eur/mon. net
+ Bonuses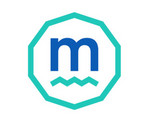 UAB "Mportas"
We at mPort are highly focused on cutting-edge technologies and software solutions to offer our clients the best possible wholesale experience.

mPort has combined successful experience in retail, wholesale, and SaaS business for more than 10 years and counting. Our experienced team is constantly working to ensure the best possible service and resolve any issues a client could encounter.

We are all humans, and we make mistakes too, but we work around the clock to solve them and minimize their effects on clients' business and that's the art of client service.

These qualities enabled our business to grow rapidly every year and establish long-term relationships with large and small clients in our region as well as suppliers from China, South East Asia, and Latin America.